SLOTS SIMILAR TO REELS AND WHEELS XL
Every game at our online casino draws in an eager, excited crowd of players, but one in particular seems to be sparking a growing flame of appeal even brighter than the rest!
The game? The tremendous SlotsLV Reels and Wheels XL slot, and it's chock-full of crowd-pleasing potential!
If you're unsure about what to expect, all you need to do is reminisce over a throwback, retro theme of familiar fruits and sevens, and then imagine it displayed upon a modern-sized screen with five reels, three rows, 20 paylines, and five jackpots to make it even more fun!
There's a snazzy bonus symbol that helps trigger an even more dazzling Bonus Wheel, and just after that – the biggest draw of all: if you're lucky enough to land on the Jackpot wedge on the Bonus Wheel, you get to spin the Jackpot Wheel for one of five progressive jackpots.
So, we've got: ✓ a beloved retro theme ✓ easy gameplay ✓ free spins ✓ a bonus wheel ✓ a jackpot wheel ✓ five progressive jackpots. Are you starting to see the appeal?
Newsflash: We all are! If you want more details about the legendary, extra-larger than life Reels and Wheels XL slot, take a peek at our Reels and Wheels XL game review to learn more.
Once you've gotten your fill of this slot, try one of these similar games at SlotsLV Casino on for size. They may have a different feel, but these online slots are a lot like Reels and Wheels XL where it really counts, so don't stop your spinning and winning just yet!
REELS AND WHEELS: SAME GAME, ONLY SMALLER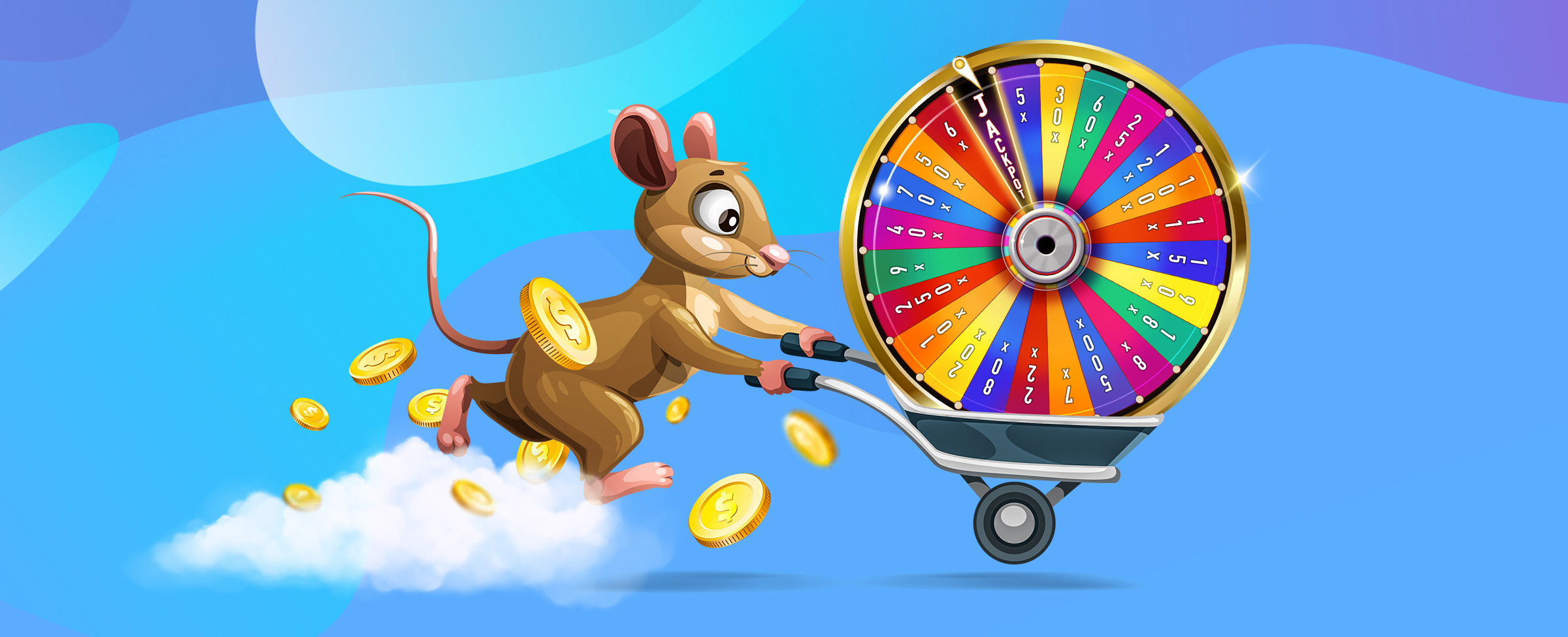 For those who don't already know, the "XL" designation on Reels and Wheels XL is there to differentiate the game from its roots, which is the original Reels and Wheels game.
While it's true Reels and Wheels XL is the bigger version, it's not necessarily the better one!
Reels and Wheels takes the retro theme to whole new heights. The game is played with a hyper-realistic, one-arm bandit with just three reels and one simple payline. Unlike its XL sibling, which requires two bonus symbols plus a wheel symbol to trigger the Bonus Wheel, the original Reels and Wheels only needs a single bonus symbol on the payline.
From here, the gameplay is exactly the same, with a dazzling Bonus Wheel followed by a sensational Jackpot Wheel, not to mention the chance to win one of five slots progressive jackpots.
And the best part? While both versions of the game are wildly popular, the original Reels and Wheels has a sizable cult following, meaning the progressive jackpot might actually prove bigger than the XL version when it comes time to play!
What's more, if you use crypto to give those O.G. reels and wheels a yank, you get access to all our amazing crypto benefits, like bigger bitcoin bonuses! If you haven't joined our crypto revolution just yet, we've got everything you need to know about a crypto casino to get you up to speed. Trust us, those bonuses are worth it!
THUNDERCRASH: ANOTHER ARCADE-STYLE GAME
If you love how the Reels and Wheels XL online slot transports you back to the arcades of yesteryear, with their chrome Cadillac-like contours, kids skating around in high-top sneakers, and countless eyes glaring at scrolling leaderboards, then we've got another retro game that is certain to punch that nostalgia into overdrive.
Thundercrash takes arcade-style casino gaming to a whole new (or old) level of fun! In this arcade game (not a slot, mind you!), you get to select your avatar from an assortment of pixelated face symbols. That's you – the captain of your ship, ready for adventure.
You step onto the platform and buckle up inside your intergalactic spaceship. You place your bet, hit "Launch", and as you hurdle through the great expanse of space, multipliers begin collecting at the speed of light.
Only, there's a small catch to keep in mind…
If you push your spaceship too far, you could crash at any moment in the game, leaving you with no multipliers at all! But fear not, Captain, as you can always save both your multipliers and your crew by hitting the big green "Cash Out" button, helping you to abandon ship and float off with your winnings.
There isn't a leaderboard per se when you complete your mission, but there is a SlotsLV Big Winners Page that celebrates our players' biggest wins, and Thundercrash is always a big hitter on the board. And yes, your name could be next!
MYTHIC WOLF: TWO BONUS ROUNDS
Everyone knows bonus rounds are full of real money slots win potential, and certain to make even the most steely-hearted player swoon! Most slots online have one bonus round, but it's a beautiful and rare breed that offers two.
Reels and Wheels XL slot machine has such a wonderful set, with both the Bonus Wheel and Jackpot Wheel, and even a free spins round to boot. Mythic Wolf may not share the happy-go-lucky retro theme, but it does share the affinity for multiple bonus rounds!
In Mythic Wolf, you're transported to a dark and eerie night, where the sound of howling can be heard seeping through the shadows. Wild multipliers leap through the base game, and if you collect three glowing feathers, you're whisked away to the Super Round with multiple free spins and wilds that multiply twice as much. If you manage to land three dice in the Super Round, you enter the Lunar Phase bonus round, ready to play a matching game for some incredible prizes.
10 TIMES VEGAS: SIMPLE GAMEPLAY + PROGRESSIVE JACKPOT
One of the best things about Reels and Wheels XL at SlotsLV is how simple it is to progress in the game and win the progressive jackpot. Just a few symbols here and there are all you need, and the Jackpot Wheel is two lucky moves away!
For yet another game with a straightforward path to the jackpot, 10 Times Vegas is inviting you to Win City with its bright signs, flashing lights and promises of fortune!
This classic slot has three rows, three reels, and three paylines. You get prizes by landing wild multipliers or simply with matching slots symbols.
If you land a wild multiplier on reel three, reel two will trigger once. If that re-spin results in a win, then a special Jackpot symbol could be awarded at random. If it is, you only need to land three to get the progressive jackpot. Easy as pie!
Even better is when you refer a friend (or a few) and get a bonus from each. Then it's just like the two of you (or your whole squad) are living it up in Vegas in real-time, helping each other gather up Wilds and shoot for the big win. After all, that's what good friends (and bonuses) are for, right?
777 DELUXE HOT DROP JACKPOTS: MULTIPLE JACKPOTS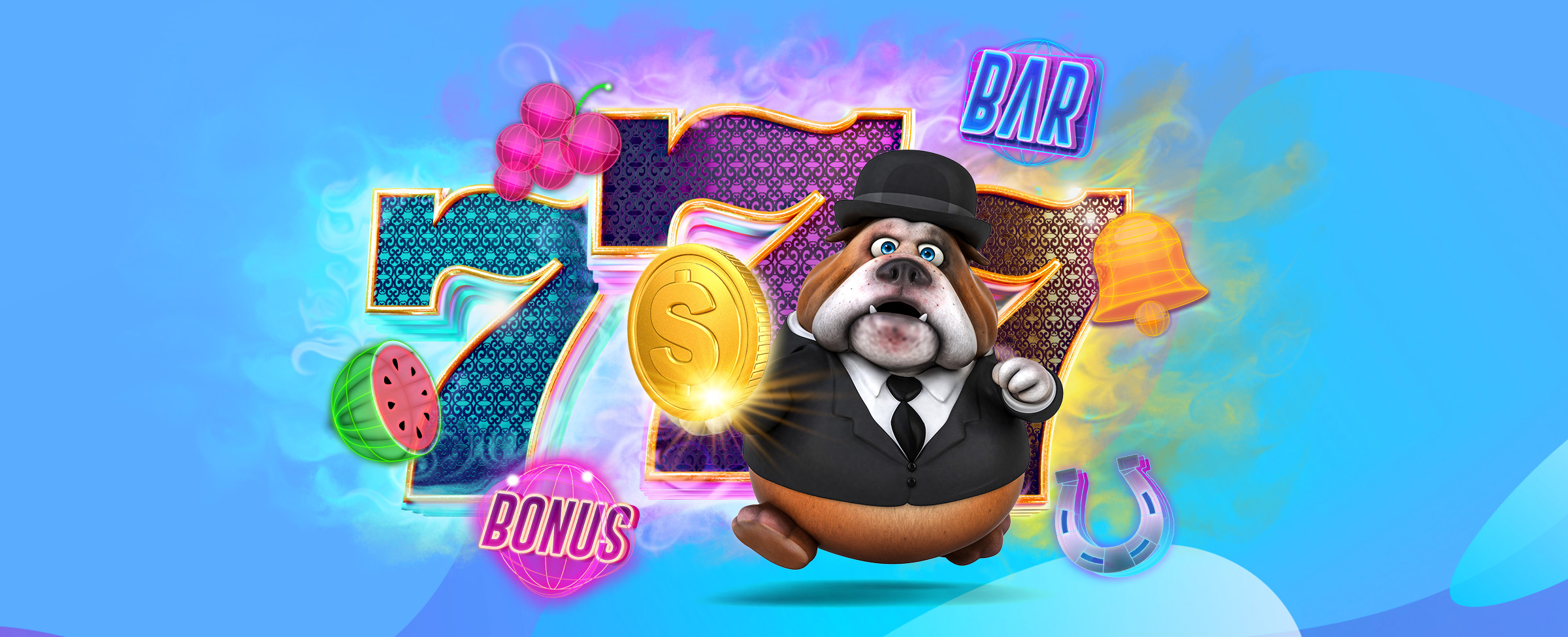 Reels and Wheels XL has the multi-jackpot memo, as it offers five. It couldn't possibly get any better than that, could it?
Oh nelly, it sure could!
777 Deluxe Hot Drop Jackpots was also present on jackpot-assignment day, because this legendary game features three types: one per hour, one per day, and one that can hit anytime! That's at least 24 jackpots up for grabs every day on 777 Deluxe and our other Hot Drop Jackpot games!
While you're on your way to one of the many jackpots in the game, you'll notice that 777 Deluxe is a lot like Reels and Wheels XL in its theme. The symbols are classic over the 5×3 board, and all it takes is securing a few of the right Jackpot symbols to launch the Jackpot Wheel. If you make it there, one of the three types of jackpots will be yours!
So, if you've fallen in love with the retro theme, multiple progressives, straightforward play, and double-bonus round experience of this SlotsLV progressive jackpot, then your fun doesn't have to end there! Any of these similar games will inspire you just as much, and before you know it, you'll have XL paydays coming at you from an ever-expanding selection of slot games at SlotsLV.