FURY OF ZEUS SLOT GAME REVIEW
Plenty of players at SlotsLV love to get lost in the worlds of fantasy and characters, and racking up prizes along the way makes the stories all the more sweet.
But there's something you may not know.
In the SlotsLV Fury of Zeus Slot, the gods of ancient Greek mythology are sitting atop Mount Olympus, watching your every move. Once you start playing, it's only a matter of time until they notice your efforts. As the chimes of free spins erupt and the melody of jackpots ring, Zeus' ears perk up, and he calls upon his godly gang of Hera, Poseidon, and Hades, to see which mortal has stirred up the reels.
He demands his godly cohorts invite you to their realm, and until you reach the Mount, Zeus will be alight with a fury that causes storms to rage and lightning to strike!
So what do you say? Are you ready to bravely answer his call?
---
ALEX B. FROM CA WON $75K PLAYING FURY OF ZEUS AT SLOTS.LV IN AUGUST 2022!
---
SHOULD YOU SPIN IT?
Many players wonder whether they should play regular or progressive slots. They each have their unique virtues in the online slot world, but with a game like Fury of Zeus, you don't have to choose: you get the best of both worlds!
You'll also love this game because it has:
✓ Plenty of free spins with multipliers
✓ Retriggerable free spins
✓ A Wild symbol with 3x multiplier
✓ A random progressive jackpot
✓ A powerful theme
✓ Incredible graphics
✓ A high RTP (96%)
✓ Minimum bet: .2
✓ Maximum bet: 200
However, it might not be for some, because it:
X Has only 20 fixed paylines
X Doesn't have elaborate bonus games
Before you join the gods for an adventure of jackpots and features, don't forget to fund your account with crypto! With so many crypto casino benefits waiting for you, it's the smartest way to play.
GAME OVERVIEW: A GODLY INVITATION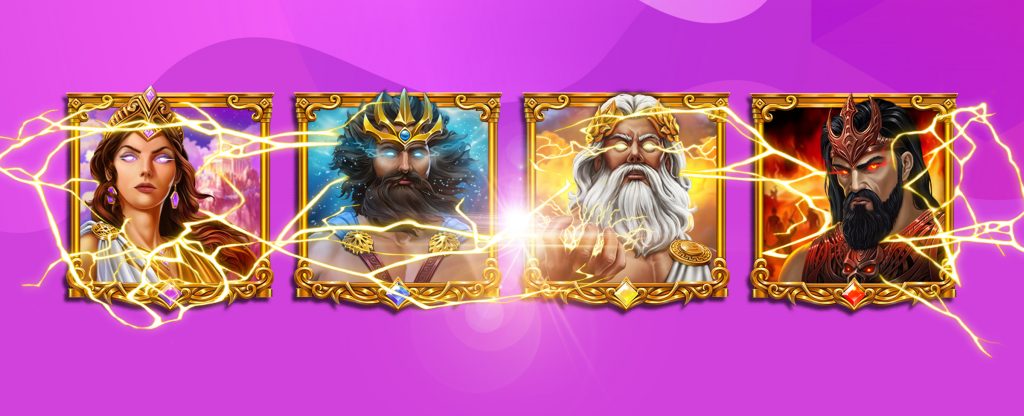 When Zeus invites you to Mount Olympus, you're bound to be overwhelmed by the ancient power that surrounds the 5 reels and 3 rows. You stand at the peak of the mountain, taking in the breathtaking view of 20 fixed paylines with stone temples, statues of the gods, and a throne that is larger than life in which the highest of gods can rest. Zeus' wife, Hera, approaches you with urgency, sending you word that Zeus has become angry… and she fears she cannot compel him to quieten his rage.
Only the mortal who is welcome on this online slot Mount has the power to calm Zeus' fiery demeanor. You are that mortal, and only a collection of free spins, the right symbols, and Wild multipliers can calm the fury of Zeus. Legend has it that whichever mortal can successfully calm his rage will awaken a most generous reward, and inspire him to release his progressive jackpot.
FURY OF ZEUS FEATURES
Among the high paying symbols of Zeus, Hera, Poseidon, and Hades, there are plenty more features granted by the gods in Fury of Zeus slot at SlotsLV.
WILDS
Your Wild symbol is covered in a frame of gold, and lit up by the electricity of Zeus' piercing gaze. Landing a Wild on reels 1, 2, 3, and 4 in the base game can replace any regular symbol and help you from another win. Any win in regular play that contains a Wild will be tripled. During free spins, if Zeus warms up to you even more, he could send down yet another Wild to reel 5, which activates five more free spins.
SCATTER
When the lightning from the Wild symbol fades and the clouds part to reveal bright and hopeful rays of sun within a golden frame, your scatter symbol emerges. The wins from a scatter are added to the line wins, and they're multiplied by your total bet.
FREE SPINS
When the scatter shines rays of sun on reel 5 along with one or more stormy Wild symbols during the base game, Zeus awards you with 10 free spins and 2x multipliers. They can be retriggered with another Wild symbol appearing on reel 5.
ZEUS' FURY HATH NO GREATER REWARD: THE PROGRESSIVE JACKPOT
Taking Hera's advice, you set out to please Zeus by engaging in his quest for Wild multipliers and free spins. Hades and Poseidon watch from their own realms and they root you on, knowing what is to come.
As Zeus's fury begins to settle in the slot online, a new, generous feeling emerges. With just the tip of his finger, Zeus can decide at any time to send a bolt of lightning to earth, and strike your own bank account with the glorious winnings of a SlotsLV progressive jackpot awarded at random.
Seems like Zeus can be a pretty nice guy after all. It's worth spreading that word to friends (and collecting a referral bonus while you're at it)!
IF YOU LOVE FURY OF ZEUS, YOU'LL ALSO LOVE CAESAR'S VICTORY!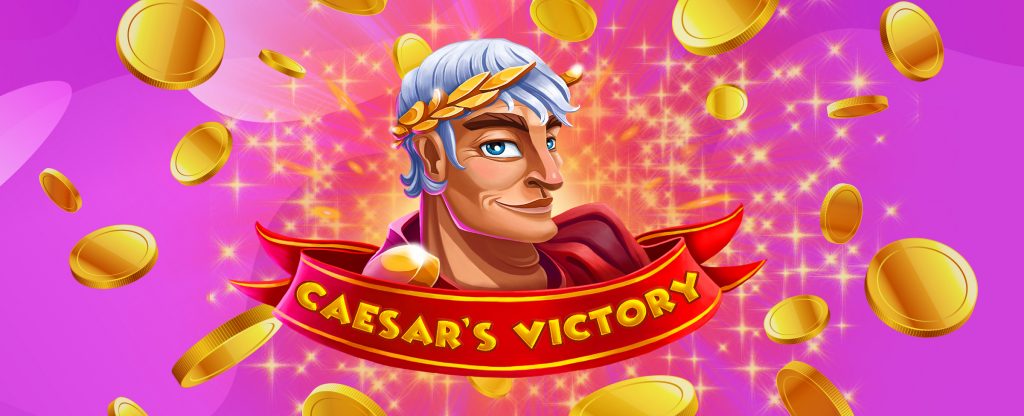 When it comes to powerful figures of history, perhaps only the emperor Caesar can hold an earthly light to Zeus' heavenly majesty. In Caesar's Victory, you are invited to join the emperor within the colosseum. The Romans are expecting you, and they cheer with delight as you enter the room where Caesar sits. Just to his right is the beautiful pharaoh Cleopatra, Caesar's most prized lover. There's a progressive jackpot awaiting you within the colosseum, and multiple free spins with doubled prizes can be won among the crowd. Read all about it in our Caesar's Victory slot game review!
PLAY FURY OF ZEUS SLOT GAME AT SLOTSLV CASINO NOW
As you see in our Fury of Zeus slot review, this is a game guaranteed to ignite your imagination, as well as strike open your bank balance in a flash of lightning. Zeus, Hera, Poseidon, and Hades are all waiting for you at Slots.lv, but you don't have to join them only from your PC. Fury of Zeus is one of the best slots for mobile, and the experience of the jackpot being struck from Mount Olympus in the plight of Zeus' Fury can be had from anywhere you have your phone.
Do you hear the call? That's Zeus, and he's got that look in his eyes.
---
Fury of Zeus is one of our MOST popular slots! And we have a brand new type of game topping the list of fan favorites: SlotsLV Hot Drop Jackpots!