Slots with Buy Bonus: How to Skip Ahead to the Bonus Round
Sometimes you just want to jump straight into the good stuff. Watching a little TV before cleaning the living room. Peek at the ending of your book (gasp!).
In the case of SlotsLV online slots, that means activating the bonus round whenever you want. Yes, it's possible! It's called a buy bonus (or bonus buy feature).
To use it, you have to pay a designated value, which is defined in each slot. The first spin after your purchase brings you straight to the bonus round in the game, which can vary from slot to slot (ex. free spins, multipliers, giant symbols, and more!). Oftentimes, purchasing the buy bonus feature increases the slot's RTP, too.
Of course, you are never obligated to embrace the bonus buy feature. It can either be a luxury for every now and then (like dessert before dinner!). Or, it can be your regular slots strategy for every time you play.
We've got a treasure trove of slots with a buy bonus that proves that when you give, you shall also receive.
Wild Cash X9990
In a casino in the big city, situated between two flashy high rises, is the extravagant Wild Cash x9990 slot game. Players come to experience bonus buy slots like this one, with reels of fruits and sevens and the ultimate prize of 9,990x your stake.
The rules are simple with just one major feature. Landing 3 to 5 Wild Cash symbols triggers a bonus game with one winning line and three reels with numbers 0-9. If you landed 4 Wild Cash symbols, you get an additional 3x multiplier. Five Wild Cash symbols gives you an added 10x. You spin the reels and whichever numbers land is the multiplier you win.
When you activate the buy bonus feature for 100x your bet, your next spin will grant either 3, 4, or 5 Wild Cash symbols, and you'll find yourself laughing it up in the bonus round as you spin for the ultimate win.
In the true fashion of the casino's high rollers, you might decide to haul your Wild Cash wins to the Hot Drop Jackpots slots next. There's an Epic Jackpot that can trigger anytime, and you just have to jump in the game at the right time to snatch it up.
Aloha King Elvis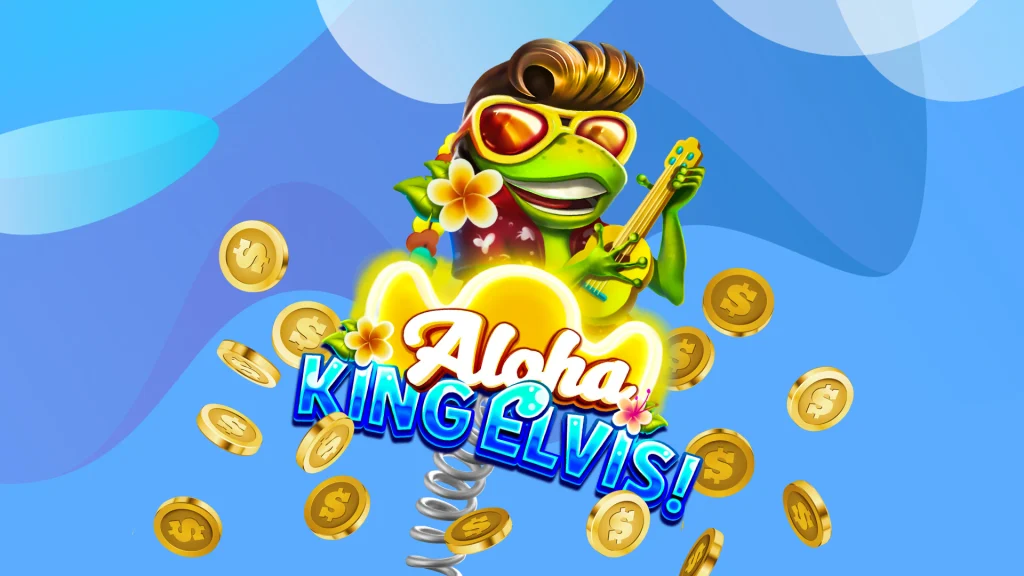 Listen, can't you hear her calling? Aloha welcome my love…
That is, welcome to one of Elvis' most famous slots with buy bonus.
It's Hawaii, 1975. You're waving your hand saying "Aloha King Elvis!" as Elvis Frog scoots by in his big pink van. Any groupie who follows Elvis on his Hawaii tour gets a chance to play with coin re-spins, three fixed jackpots, and two types of free spins rounds.
If you don't want to miss a rock n' roll beat, the bonus buy feature costs 40x your bet to play the coin re-spins round with chance for jackpots. It costs 48x your bet to activate one of the slots free spins features.
When you're all danced and bonus-ed out, jump in the back of Elvis Frog's van and follow him to Las Vegas. You're invited to his comeback show, which you'll hear all about in our Elvis Frog in Vegas slot review!
Gold Rush Johnny Cash
A cactus cowboy who goes by the auspicious name of Johnny Cash travels through the desert, guitar slung over his prickly green shoulder; ready to prove himself worthy of his well-heeled name.
Gold Rush Johnny Cash doesn't beat around the cactus bush about the loot he's after. He'll twirl his pistol 'round his thorn and point it straight ahead at the diamond mine of free spins and re-spins sizzling under the hot desert sun.
If you know some facts about diamonds and you have a hunch about where they're hiding, poke your bristles directly into the buy bonus round. You can buy your way either into the free spins round with 10 free spins or the Gold Respin round with the jackpot of 5,000x your bet.
Beer Bonanza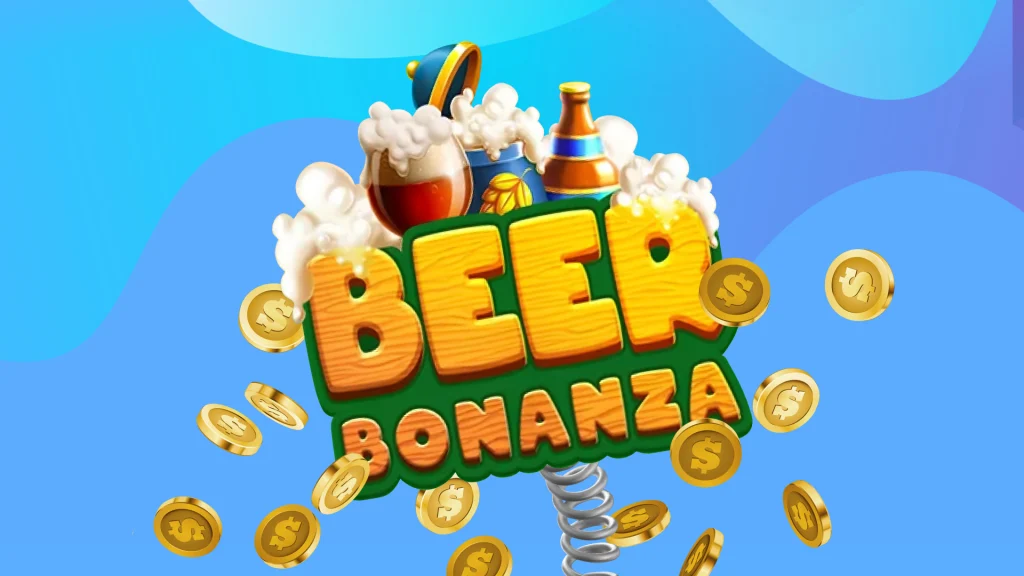 Whether it's Tuesday afternoon or Saturday night, October or July, the festival at Beer Bonanza is always alive and buzzing with activity for Oktoberfest!
Refilling symbols flow from the keg and over the reels. When four or more scatters find their place on the 6×5 grid, you get up to 30 free spins. These come with randomly assigned multipliers that can reach up to 100x!
When the server comes around with a tray full of pint glasses that are overflowing with bonus rounds, you can flag them down to purchase one with the buy bonus. The price will depend on the size of your bet, and the very next spin will drop free spins on the center table, spinning around and around while you cheers your wins.
Bonanza Billion
If you think you've closed your eyes in Bonanza Billion and gone to heaven, you'd be right! It's a paradise of rolling green pastures the bright green color of a watermelon, of which there are plenty lying around in mountainous heaps.
As one of our top online slots with bonus buys, bustles of fruits pile up over six reels. Up to 30 free spins blow over the pinwheel scatter, bringing with it multipliers of up to 100x your bet.
In this land of multiplier Eden, anything is possible, including an instant journey to the free spins round. The buy bonus button changes the price depending on the size of your bet. After it's activated, you merrily skip away with free spins spilling out of your fruit basket.
There are a billion dreams coming true inside this slot online, and you can refer a billion friends to join you! For each one that comes along, you get a referral bonus.
Potion Spells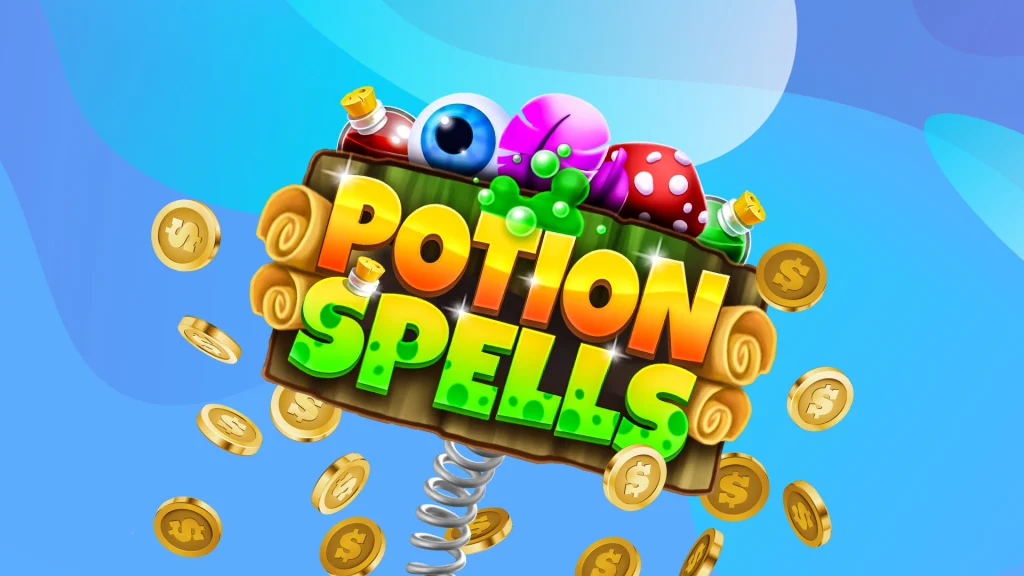 A witch hides away in her secret cottage deep within the heart of the forest, surrounded by towering oak trees. She's brewing a cauldron filled with Potion Spells. Every spellbinding win adds to the progress bar, which can bestow up to four slots features, like multiplying symbols and low symbols removed. It culminates with a poof! in the final spectacular Pot feature.
The mischievous witch is talented with her magical concoctions. However, if left to her own devices, she could get stuck stirring the cauldron until her face turns blue… unless that's just what she wants!
To get right down to witchy business, you can activate the Pot feature in this slot with bonus buy for 100x your bet. The potion master will glance up from her stirring and allow you to take over the bonus round, which includes giant Wilds that divide and split into multiple wilds, and can form enchanting wins.
Alien Fruits
When the spiral portal of your reels opens up and you stumble out onto a rocky terrain of velvet-purple mushrooms, you'll know you've been beamed up to the planet of Alien Fruits!
A sense of weightlessness envelops you as cutesy, zany aliens plunk around their orb-like abodes, introducing you enthusiastically to their slots features. The lemon-yellow alien shows you up to 30 free spins. The raspberry-red one presents a multiplier portal that can increase your wins up to 100x.
While no tree, creature or color is familiar on this planet, one thing will make you feel at home: the slots buy bonus feature. Purchasing it will cause the round of free spins to emerge from the star-studded sky and whirl you around with the chance to increase your payout.
Any of these slots with bonus buys can be made even greater by playing them as Bitcoin slots. You can deposit your funds using crypto while seeing your slots balance in USD, enhancing the security and convenience of your gameplay with ease.
We like to think that all parts of online slots at SlotsLV Casino are the best parts. That said, even we can't deny that the free spins and bonus rounds make the heart flutter a touch more fluttery than the rest. Get straight to the good stuff and buy the bonus with a set price, then reap the rewards of the bonus round, without spinning through the wait!