Free, Fast, Secure: MatchPay Is The Easier Way To Deposit and Withdraw
Easier deposits and withdrawals, secure transactions, zero fees, a helpful community, and all-around hassle-free way to get started at our online casino. It is possible, and no, we're not pulling your leg!
SlotsLV MatchPay is a peer-to-peer platform for deposits and withdrawals. It eliminates payment hurdles like failed credit card transactions, slow transfers, and high fees. Instead, MatchPay provides you with a secure and free solution for depositing and withdrawing.
When you join the MatchPay community, a platform of your peers are ready to help you out. It's simple: players with unused account credits to trade will receive their payday, and buyers will receive those credits just the same, as if they'd made a standard casino deposit, but with more efficiency, convenience and savings. In the digital era, simplicity should define the way we do things. If only everything else in life was as easy as depositing and withdrawing at SlotsLV!
If you haven't tried it yet, now's the time to give it a go! We'll answer all of your questions like "What is MatchPay?" and "How does MatchPay work?"and give you a play-by-play on how it's all done.
Why You Should Try MatchPay
MatchPay was created by the players, for the players. It's one of the easiest ways to make a deposit and play online slots, and this is why.
Accepts Paypal: You can use MatchPay through almost any common payment processing platform like PayPal, Google Pay, Apple Pay, and more.
Zero fees: You shouldn't have to pay any more to have fun in slots games. If there's extra cash flowing, we want it to be from the game to your pocket.
Hassle-free: Match up with a peer, make a transaction, and be on your merry way with a virtual handshake. Simple as can be.
Seamless fund transfers: Your match is found quickly, transactions are processed straight away, and it's compatible with virtually any type of computer or smartphone.
Getting Started with MatchPay
You can sign up for MatchPay and start playing SlotsLV online slots at this very second, though most players like to get the full rundown before reaping all those benefits. We've made it super easy in the step-by-step instructions below. Just keep on reading!
If you're already signed up for MatchPay, but find you need a quick refresher, then just skip down to How To Deposit With MatchPay and take it from there. You'll be a MatchPay pro again in a heartbeat.
---
Want to see if you can score a thousand bucks? Try Hot Drop Jackpots for a jackpot that must drop every hour!
---
How to Join MatchPay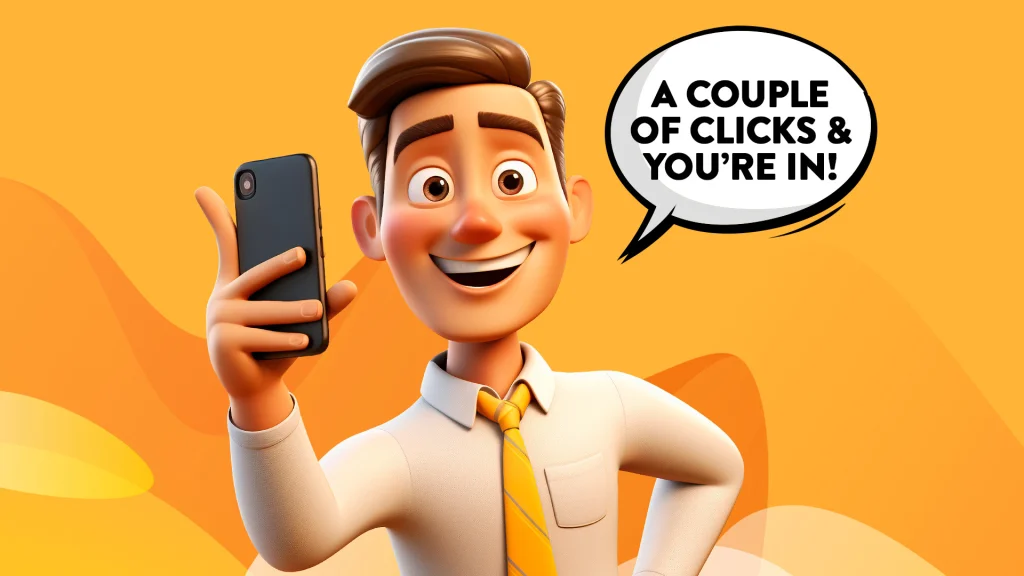 If you've got a name, a birthday, and an email address, you already qualify to use MatchPay. Congrats! Follow these steps to join:
Click "JOIN NOW"
Fill out the required fields and click "Create Account"
Validate your phone number and email to confirm your new account details.
That's all it takes! Your transaction match awaits. Let's see how you can find them – or how they can find you.
How to Deposit with MatchPay
MatchPay works by matching you with another player who has credits to trade. You don't have to do the searching, or even the selecting – simply follow these steps:
On the cashier page at SlotsLV, select "MatchPay" and enter your username.
Enter the amount you want for your deposit and click "Continue".
You'll be redirected to a confirmation screen showing the details of your MatchPay transaction.
---
When it comes to slot games, it's always the more, the merrier, and we're not just talking about winnings. If you refer a friend, we'll toss a referral bonus your way!
---
MatchPay Q&A
MatchPay is all about ease and simplicity, and at SlotsLV Casino, we've got your back. So, let's cut to the chase and answer your most burning questions about the peer-to-peer marketplace.
Does MatchPay have any fees?
Nope! That's one of the best parts of MatchPay – it's totally free to use! Save that money for your casino games.
Is MatchPay safe?
Absolutely. MatchPay is a trusted platform that uses enhanced security features. Since there are no other banks or institutions trying to wedge themselves in the middle, nobody other than you and the matching peerwill be peering over your shoulder.
Can I use MatchPay to deposit directly into my bank account?
You can't… but that's the beauty of it. The whole point is that your bank isn't invited to this exchange. The entire transaction is done through your third-party platform.
Got more slots or casino FAQs? We're here to help!
It's a match! Your next transaction at SlotsLV is a mere click away with MatchPay, our chosen method for its simplicity and helpful community. Safely and easily trade credits with your fellow casino enthusiasts, and watch how smooth and simple your gaming sessions can – and should – be.