THESE FANTASY SLOTS WILL PUT A SPELL ON YOU
The fog thickens and sets over the looming castle, perched amid a mountain of rocks that protect its treasured jackpots; between them and your place in the landscape, resting dragons lick their scales with tongues of scorching fire, unaware of your presence – for now.
The best SlotsLV fantasy slots are swooping in on the back of a pegasus to join you, and the consensus is clear.
The fantastical creatures and characters in these best fantasy slots need a hero to guide them along their ultimate quest to take on the dragons, evil queens and elusive jackpots. It is you they've chosen as their brave protagonist, and therefore it's you who must embark on a hero's journey from the magical to the mythical; from supernatural to straight-up sorcery – and everything in between.
Prepare to don your knight's helmet and brandish your gleaming sword. The fantasy slot games at SlotsLV are stirring up the imagination and sparking up jackpot action, and now the question long asked throughout the lands – which player will save the day and take home the prize – could soon be answered.
FAIRY WINS
The lush forest of Fairy Wins may appear to be ordinarily beautiful at first glance… until you take one step just past the rock on the left, and suddenly the air turns a hue of lavender! Then, the sound of laughing fairies trickles in from a hidden dimension, previously unknown to mortal humans.
A treasure chest is lurking somewhere in the purple-toned shadows, and those are scattered wins multiplied by your entire bet. The enchanted forest makes your hair stand on end because any step could result in the massive progressive jackpot randomly triggering in a rush of fluttering wings and explosion to your balance.
Somewhere among the rustling leaves, you may spot a glimmer of gold. That's your crypt to use on Bitcoin slots like Fairy Wins, and you shouldn't hesitate to grab it. For when you do, your withdrawals are done super fast, and the fairies of this game are bound to lavish you in adoring praise.
WYNLOCH KEEP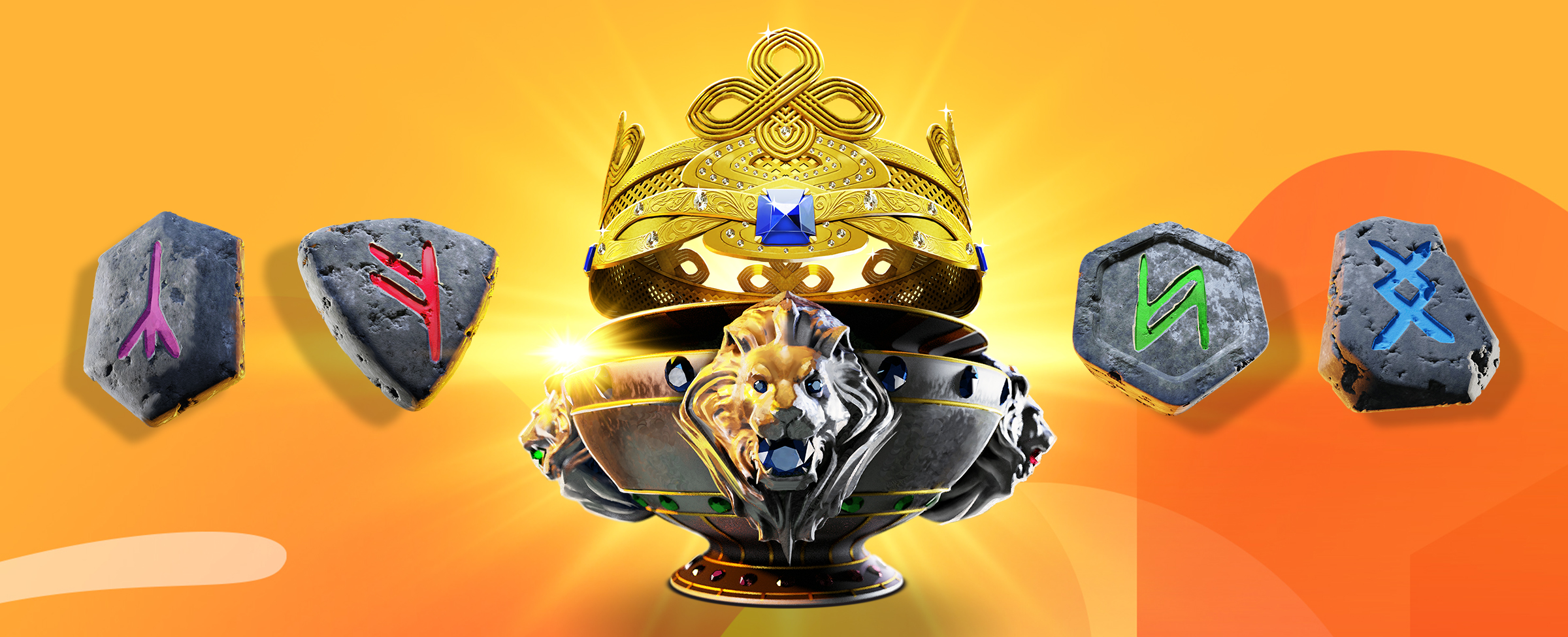 Fantasy slots are some of the most popular slot themes to play, and games like Wynloch Keep make those reasons as clear as a starry night.
Hardly any quest in the world of the best fantasy slot games has this much at stake, and you are called to take a shield and find your way into the castle to claim your gold.
An epic soundtrack plays over the dark and brooding atmosphere. The riches from the castle taunt you as crowns, coins, and chalices of pure gold tip heavily over the reels, and the 5×3 game expands with a respin following each win.
As you approach the castle through the base game you can feel the treasure getting closer as its powerful energies pull you in like magnets. You spot five gold coin scatters just over the bridge, and when you grab them you'll at last have your chance to take the kingdom's crowning glory: the Treasure of the Keep.
ROBYN
The sun is going down in the forest, and just behind the tree up ahead, a flash of blonde hair trails as a nimble figure darts into the opening and shoots an arrow into the symbols that have landed there. This forest dweller is called Robyn, and she's on a mission to cascade your symbols and target the bonus round for Wilds.
She isn't alone in the forest, either. A handsome prince is hot on her agile heels as well as an evil witch, both chasing her down over 243 ways to win. It's not clear if Robyn wishes to be found in this online slot, and just three scatter symbols will have you scattering away to the Wild Arrow bonus round where the others will never find you.
Inside the bonus game you get 12 free spins, and each symbol that Robyn shoots down turns into a Wild. If you get three more scatter symbols while darting through free spins with Robyn, you get 12 more to play, so be sure to stay light on your toes in this SlotsLV online slots game.
LEPRECHAUN LEGENDS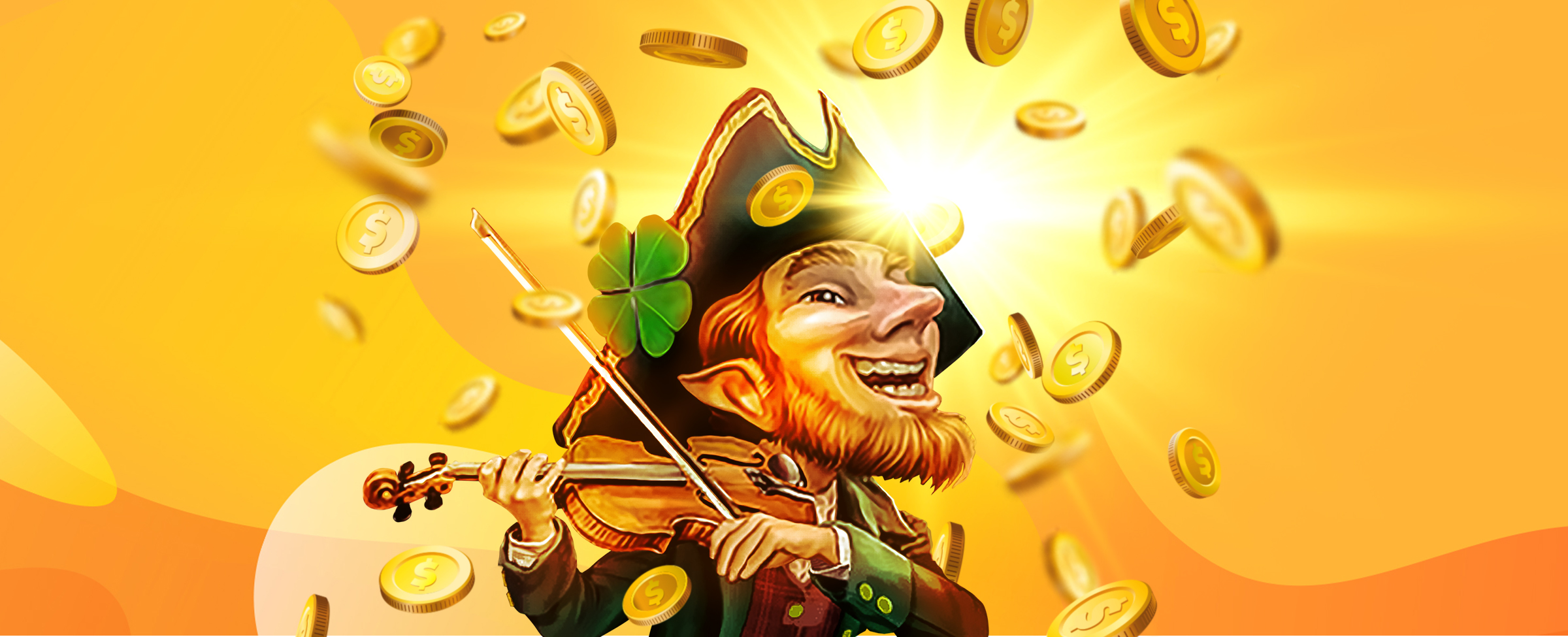 Legend has it that a cheerful gang of red-haired men dance the days away under an otherworldly sun, conjuring up pots of gold for anyone who believes.
Do you believe in the Leprechaun Legends? Easy answer: seeing is believing!
Because, if you follow the sounds of the fiddles and bouzouki as they play a happy tune just yonder over the hill, your eyes might capture them just as well as your ears do. In case you get lost in this slots game, just follow the rainbow on reel 1 and at least one pot of gold on reels 2 through 5. When you catch them, you begin a series of magical adventures with the leprechauns, floating through different lands collecting multipliers and gold.
It's always a good idea to invite some friends to join in the search for gold. When you do, you get the referral bonus at SlotsLV, and then the two (or five, or 100!) of you can work together to sing in merriment and chase the rainbow.
REIGN OF GNOMES
Who says real heroes have to be full-sized? In Reign of Gnomes, the castle is vast, but the heroes are pint-sized, and you must shrink down to proportions to join their army of dragons and take the throne that is rightfully yours.
As gnome-sized warriors swing their swords, sip their chalices, and glare at you through the reels, they summon you to join them in their fight for the Throne.
The dragon's egg is your Scatter, and landing three of them sends the dragon swooping down to hoist you onto his wings to shuffle you off to the Dragon Spins bonus round. Here, before each spin takes place, the Golden Bonus Wheel appears to show you what additional prize you win with your spin, and that's when you could get the Ice Diamonds bonus round which is the prize epitome of the dragon's fight. Then, Bingo! The gnome-ly Throne is yours.
MYTHIC WOLF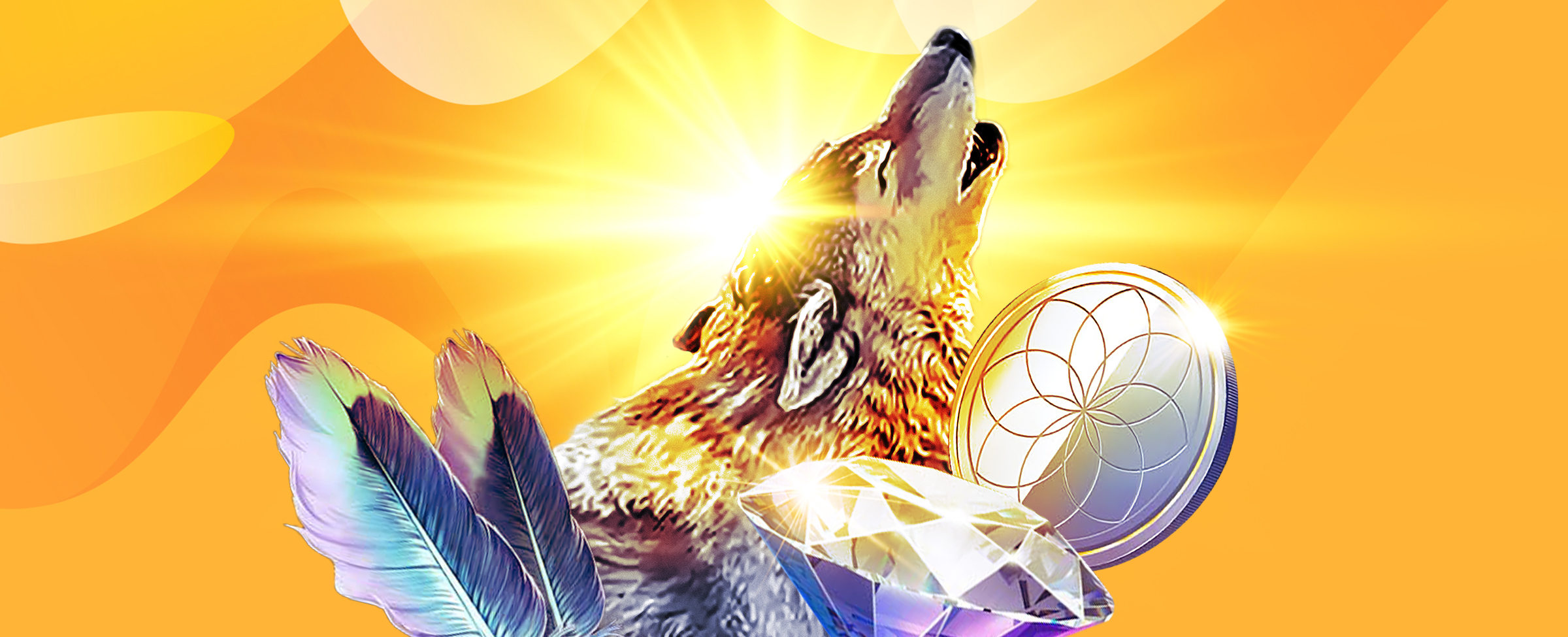 The eerie night sky over the village is buzzing with mystic elements, and among them is the energy of the Mythic Wolf.
The creature that howls at the full moon knows secrets that we have yet to discover. For those who are brave enough to track him down and uncover the reasons for his cries, the wolf will bound onto the reels as a Wild that multiplies your wins by 5x.
As you get closer to the wolf's mysterious hiding place, three glowing feathers may float before your eyes. Reach out and grab them, because they will transport you to the Super Round in which each running wolf now multiplies your wins by 10x.
The moon is also not as it seems in this mystical place, because when you land three dice symbols in the Super Round, the moonlight sweeps you up for a Lunar Phase bonus round, where the slots secrets of the wolf are finally revealed!
DRAGON'S SIEGE
There's yet another castle looming behind the dark and stormy clouds, but this one comes with a princess trapped inside its walls. It beckons you forward and dares you to save your damsel. But before you take another step, you should beware; this castle is guarded by a fire-breathing dragon, and he isn't too happy to let unannounced visitors through the gates.
To begin your slots journey of the Dragon's Siege, you must land a bridge on reel 1 and a gate on reel 5. This triggers a free spins round where you must choose a character to accompany you on your quest, and the same symbols act as substitutes for all other symbols in the game.
The world of SlotsLV Casino is more than meets the eye… and just a few spins into another realm will show you the reasons why. The best fantasy slots are just a dream and a click away, and your next hero's journey begins… now.
---
For those who aren't afraid of high thrills and seizing opportunities, SlotsLV Hot Drop Jackpots are triggering as we speak, and they're available for you to win every hour and every day.