ALL ABOUT SLOTS: GAMES FOR EVERY PLAYER
TYPES OF ONLINE SLOTS
Whether you're cracking open your laptop to spin through a few invigorating rounds before work, or spinning away the late afternoon breeze on a fresh slot, SlotsLV Casino has the very best slots games to keep you busy at any time of day.
Aside from the bounty of playing styles hovering within arm's reach in the Slot-osphere, we never take our eyes off the big prize. All of the best SlotsLV games come with lavish SlotsLV jackpots – including progressive jackpots! – that are just as varied as the slot games they thrive in.
As long as you've got yourself checked into your Slots.lv login and snatched up your SlotsLV Welcome Bonus, you're ready to look up to the stars and embrace the best slots games online – for any style, any mood, and any time of day. Here's a taste.
3-REEL SLOTS
3-reel slots are the ones that started it all. Back in the day, before we had the luxury of online gaming, the only slots in existence had 3 reels and one payline. You know the ones: bells, cherries, watermelons, lemons, bars, and sevens.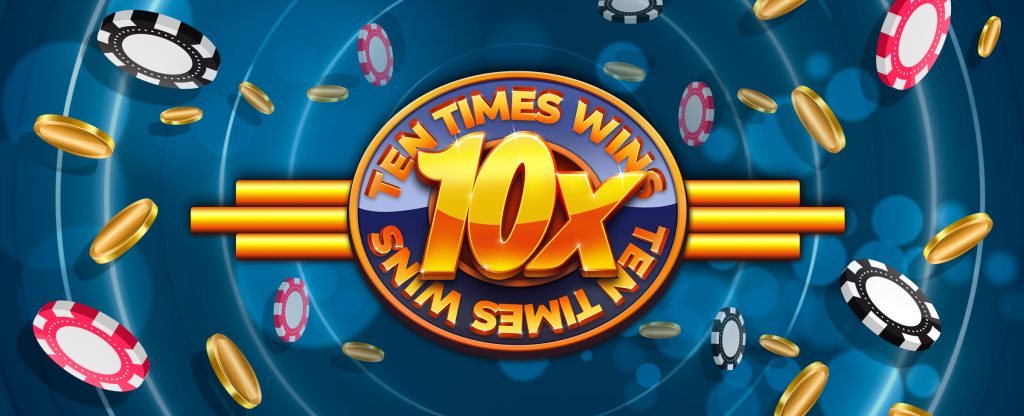 Nowadays you've still got the fruity symbols you know and love, but there are even juicier features tossed in the modern mix, including multiple paylines and SlotsLV progressive jackpots.
A game like Ten Times Wins has one of the best SlotsLV jackpots with 3 paylines and a 10x multiplier symbol sprucing up a comfortable, classic design.
Sevens and Stripes is another fun one that strips down the fluff and dresses up the cash prizes with one of the best progressive jackpots for landing 3 of the correct 7 symbols.
If you want something a touch more magical, Genie's Gifts is a 3-reel slot with a whimsical touch and sleek, modern features.
5-REEL SLOTS
While 3-reel slots are great for stress-free evenings, 5-reel slots will perk you right back up again for a fun-filled night on the SlotsLV town.
Famous for their hyper-modern features and graphics, you'll never have a dull moment when it comes to 5-reel slots. Because of the extra 2 reels, you also have increased ways to win, oftentimes up to 243 possibilities and beyond!
5-reel slots are where you'll find the most memorable SlotsLV Casino jackpots, as well as the characters that trot alongside you as you win them.
Take Gus from Gold Rush Gus, for example. He's a sprightly miner with a fluffy mustache who's on the dig for buried treasure. Or how about Cleo? A sexy Egyptian Pharaoh from A Night With Cleo who isn't too fond of clothing, but loves doubling up your prizes.
I-SLOTS
If you're a fan of either console or PC video games, i-slots were made just for you. These are some of the best online slots games because you're the star of an interactive storyline that unfolds with unique combinations of symbols.
You might find yourself in an i-slots story involving a heist. You get to be the mastermind behind a high-profile crime… but without the legal consequences. Just keep your new heisting skills in the i-world and we'll be fine.
In Reel Crime 1: Bank Heist, there are four stages of the game. First, you have to plan the heist, then get into the bank, blow the safe, and finally, run off with the cash. Each stage has special features, like shooting up the scene or escaping the police.
Reel Crime 2: Art Heist is based on the same idea but now you have 5 stages and other unique bonus rounds, like Find the Forgeries, where you have to correctly identify the forged art pieces. A sharp guess could leave you running with the loot for real!
PROGRESSIVES
Some of the best SlotsLV slots games are the ones with progressive jackpots. A progressive jackpot means the ultimate prize gets progressively bigger as more people play. Many slots gamers are progressive loyalists because they figure if you're going to spend money playing slots, you might as well go for the gold.
Even if you don't win the progressive, many of the best progressive jackpot games come with exciting and lucrative features and bonuses to keep you busy along the way.
In the classic Shopping Spree slot, you spin through all the fancy finery of the rich, reaching into mystery grab bags on your way to the $1 million dollar+ progressive jackpot.
In 777 Deluxe, the question mark symbols keep you on your toes and bring along the possibility to rush off into a bonus round that lets you try for the ever-expanding progressive jackpot.
You can win a SlotsLV progressive jackpot at random, too, like in A Night With Cleo. Any winning spin at all could trigger the progressive, making that gaming session one for the history books.
3D-SLOTS
Yet another way to enrapture yourself in the experience of spinning your way to SlotsLV jackpots is through 3D slots. Unlike the movies you saw back in the 90s where you got to sport those nifty plastic glasses, 3D slots online don't require any equipment at all.
You get a totally immersive experience from the game style itself, kind of like watching a film on the big screen. Except for this time, the theater pays you!
The Mythic Wolf slot is a great example of this, and one of the best SlotsLV Casino slots games out there. With a starry, full-moon backdrop in the dead of night, a powerful wolf looms over the 5 spinning reels in the foreground. The symbols themselves come to life when they land in a winning combination for a startling wow effect (on top of your prize, of course).
When you get into the Mythic Wolf Super Round, you can get up to 50 free spins and 10x multipliers, as well as the Random Win Jackpot. Overall, it's a unique visual experience you'll never forget.
VIDEO SLOTS
The cool thing about video slots (and many of the best SlotsLV games, come to think of it) is that you can have an incredible time spinning through the stories with or without prizes. In fact, many players love to play video slots in practice mode, just for kicks!
These types of slots have a heavy focus on the storyline. The game often starts off with a video clip that sets up the story. Then you can interact with the game itself by spinning through the symbols and unlocking special features that come straight off the plot.
8 Lucky Charms is a perfect video slot to start with. Featuring an ancient Chinese theme, there's no shortage of exciting bonus rounds where you can play a side game to win a new set of prizes.
If the sea is more your style, then Atlantic Treasures is a great video slot to dive into. Your imagination springs into life during the unique bonuses like Catch the Sparkle where you can win up to 50x your bet.
To tie a bow around it: if you have a free Slots.lv account, you have access to all the stories, adventures, and jackpots we have in our vast treasure trove. No matter your spinning style, there's a captivating slots adventure to dive into, and with just a little luck, re-emerge with winnings beyond your wildest dreams.