HOW TO WIN PROGRESSIVE JACKPOTS ON REAL MONEY SLOTS
Nothing else in the magical mystery world of online casino gaming can change your life like hitting the progressive jackpot on real money slots. Of course, all bonuses and prizes will put a sparkle in the eye and a glow on your cheek. But: if it's a jaw-dropping, woo-hooing, gasping type of win, you just know it's a progressive. That's where it's at.
This article will show you how to play online slots for real money, and have the best shot at walking away with the progressive. Who knows? You could be picking your jaw up off the floor and chalking up zeroes in your local bank much sooner than you thought!
HOW TO WIN PLAYING PROGRESSIVE SLOTS
Progressive jackpots in real money slots are won during game play, often randomly. While you can't control how the reels land, there are some tips you can follow to increase your chances of hitting the bigtime.
MAX BETTING
Most slots for real money require that you place the maximum bet on each payline to be eligible. You'll have too be sure you do this before each spin so if you hit it, you get the full progressive.
RANDOM JACKPOTS
Some slots have a jackpot that's configured to trigger at any point in your game. To win these, all you have to do is spin. All bets are off! Talk about a thrill.
CHOOSE SLOTS WITH A HIGHER RTP
When deciding which slot to play, focus on games with a higher RTP (return to player). The higher the RTP, the better the payouts. Slots with an RTP above 98% are the best, so it pays to stick with those.
PLAY WHEN THE JACKPOT HASN'T BEEN WON IN A LONG TIME.
Contrary to popular belief, there is no specific time when a jackpot is "due to hit", so don't fall for that trap. Having said that, however, remember that the longer the jackpot goes without a winner, the bigger it gets. If you play when the jackpot is at its fullest, your potential payday will be well worth the investment.
Once you're done seeing green with online slots real money, you're ready to try your hand at the table.
HOW TO WIN TABLE GAME PROGRESSIVES RIGHT NOW
Table games already offer a lot of excitement and entertainment in their own right, since you can influence the outcome of the game with solid strategies. But just like those online slots for real money, there's even more excitement in table games when you're playing for the progressive.
In order to win that coveted progressive, you first have to qualify. You do that by opting in with a dollar before hitting "deal".
Then, try to familiarize yourself with the qualifying hands per game, as well as how strong they are. This is key because different games have different rules. You don't want to get caught up shooting for an average hand, when you could have just as easily scored something greater.
Now, whether you're playing table games or having a go at online slots for real money, you're likely wondering which ones are the best to play.
We got this. Onward, ho!
TOP REAL MONEY PROGRESSIVE JACKPOTS TO WIN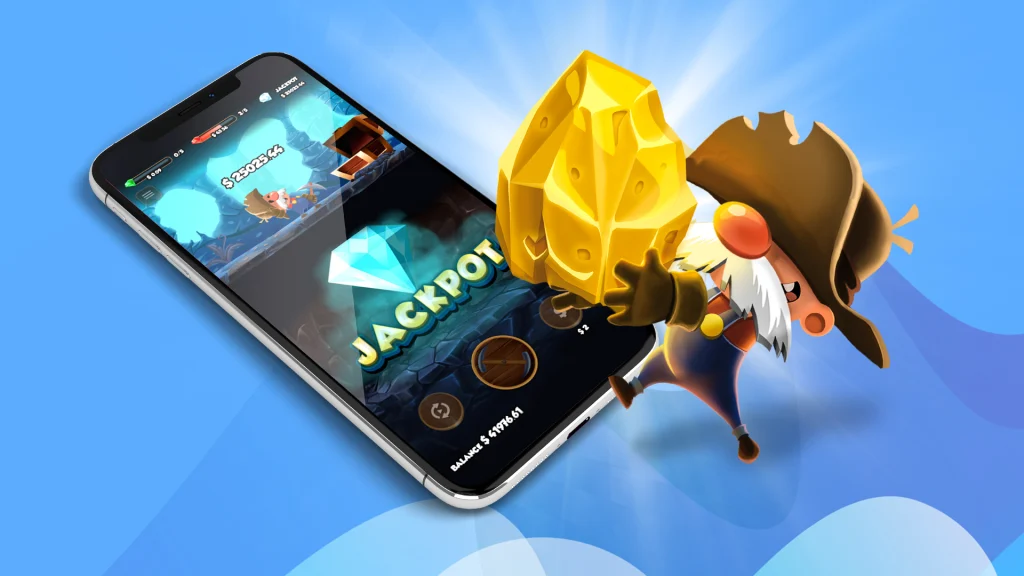 For starters, these are the top slots for real money that are sure to put a progressive smile on your face:
Shopping Spree is a 5-reel slot with an amazing $561K jackpot. To win, land five diamond rings on any maximum bet line. And, no, it's not "women only". Everyone likes nice things, right?
Gold Rush Gus is a light-hearted animation slot that offers a 76K progressive jackpot. You can win it by finding a diamond in the treasure chest.
A Night with Cleo is one of the best slots for real money, with a voluptuous pharaoh as your hostess, and a 74K randomly-awarded jackpot. Even better is that any bet size is enough to trigger the jackpot.
Even though real money slots may seem to rule the kingdom of progressive jackpots, table games have refreshingly generous green-tinged progressives as well!
Casino favorites like Carribean Stud Poker, Let 'Em Ride, and Carribean Hold 'Em all boast huge progressives. Again, you only have to opt in with a dollar. Play the games as you usually would, and go for that Royal Flush to win it all.
Even if you don't get a Royal Flush, a Straight Flush awards 10% of the jackpot, Four of a Kind gives you $500, a Full House offers $100, and a Flush will get you $75. Something for just about every fancy winning hand.
With all these tips, it's safe to say you're better prepared for success, don't you think? All that's left to do is sign in, make a bet, and play progressive slots now at SlotsLV. If you don't play, then it don't pay!