THE BEST CLASSIC SLOTS WITH MODERN WINS
Three reels, one payline, fruits, bars, 7s, and bells – take a whirl back in time with classic-themed online slots inspired by retro fruit machines originally found in brick and mortar casinos!
Classic slots might appear a bit behind the times when it comes to symbols and features, but don't think for a second they skimp on the big paydays we all know and love from our modern video selection. Our classic casino slots give you the best of both worlds by taking the glam style and traditions of the original machines and matching the wins you'd expect from contemporary games, delivering some seriously exciting gameplay!
Ready to get in touch with the retro roots of modern slot gaming, and take a peek at the SlotsLV classic slots commemorating the OG style of casino gaming? If so, drop your coins in the slot and go all-in with these classics!
10 TIMES VEGAS
We can't talk about classic slot games without first mentioning the home of casinos. Whether you know it as the 'Entertainment Capital of the World', or the more affectionately (sort of) described as 'Sin City', Las Vegas has cemented itself as a new Mecca in the hearts of humble gamblers since the 1950s. It's the homeland for those who get a thrill from classic games offering potentially life-changing rewards, and SlotsLV has just the classic Vegas slots to make you feel the electricity pulsing through the floors of any casino on the strip!
10 Times Vegas is one of those slots online. It has a simple setup with three reels and three rows – as all classic games should! You'll recognize the hearts, horseshoes, grapes, cherries, and 7s, all lined in the quintessential bright Vegas lights.
For an added modern touch to sweeten the deal, there are a few Wild symbols that can multiply your wins, even leading to a special jackpot symbol. Land the three jackpot symbols, and you're in for a treat as you win the massive progressive jackpot!
REELS AND WHEELS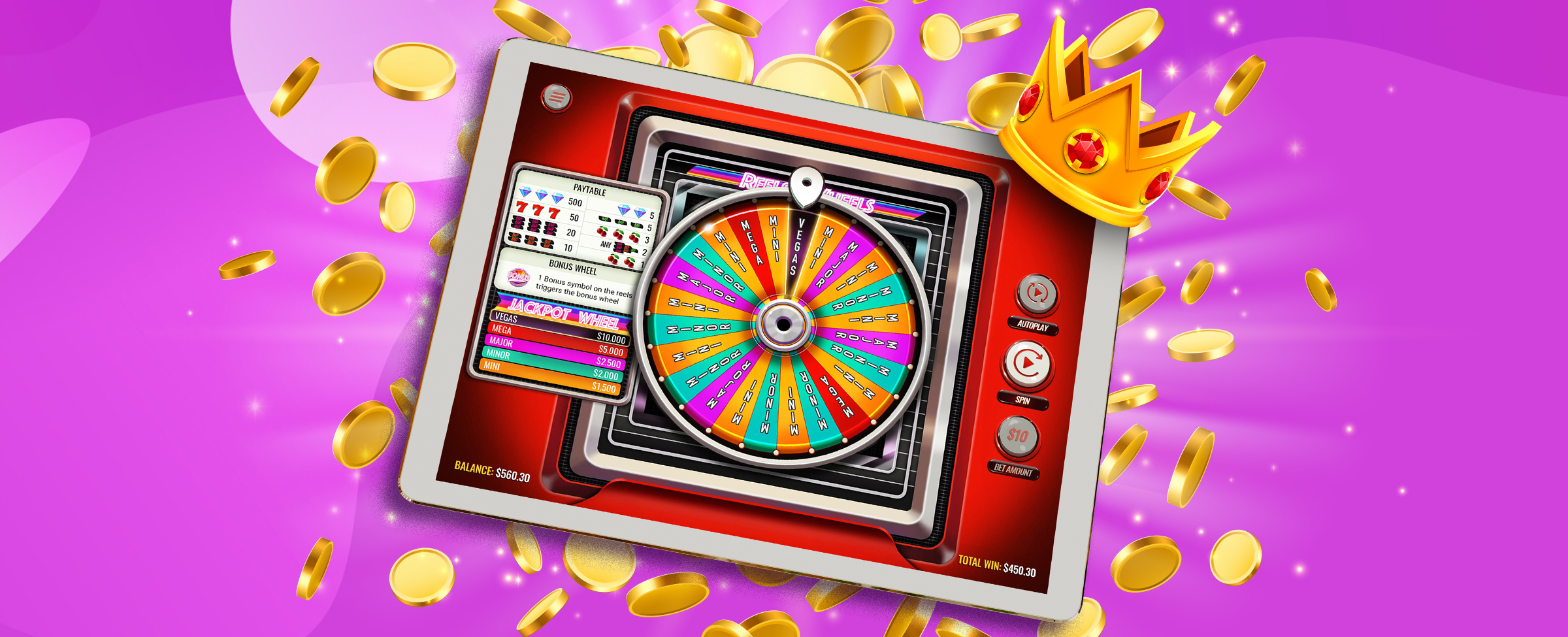 While it's safe to say traditional classic slot machines didn't have extra side games with a new set of graphics, they did have hard chrome casings, delightful clinking and clanking sounds as the tumbling gears inside went to work, and dazzling bars, diamonds, and fruits decorating the reels.
And that's exactly what you'll find inside Reels and Wheels; one of our most retro games on the entire menu. The visuals of this slots classic alone will leave you feeling like you've been transported back to an earlier decade!
The side games come into play once you land the right symbols in the base game. A wheel will then appear with an expansive selection of colorful wedges. You spin the wheel to get a prize of multipliers up to 500x, but if you land on the jackpot wedge, you get another wheel holding all the big jackpots – so keep your eyes peeled!
All the while inside the game, there's a neat retro beat, authentic slot sound effects, and animated designs oozing joyful nostalgia that is sure to warm your soul.
5 TIMES VEGAS
We're back to the pride of Nevada in yet another of our classic Vegas slots, but this time we're slimming down the features even more. If you want a truly traditional slot gaming experience that's all about the prizes and less about the features, then 5 Times Vegas is the game for you.
This wonderful classic plops you smack-dab in the middle of Vegas, with a spectacular view of the famous Strip just over the palm trees. With three reels, three rows, and three paylines, this online slot stays true to its technologically modest roots. With a few multiplying Wild symbols, this one proves it can still hang with the big players in modern times.
Wild multiplying symbols replace other symbols to form wins. When more than one appears on a line in the base game, they combine to multiply wins on that line. If one lands on reel three, it triggers reel two for another chance – and those are the game's only features! No complexity, no stress. Just you, the reels, and a Vegas-inspired setting at SlotsLV.
Bliss!
INSTANT INFERNO
We're now going to take a break from Vegas in the current lineup of classics and dial up the thermometer a few notches. Yes, it is going to get extra hot in this room, since Instant Inferno is blazing through your screen, ready to heat up your balance!
While at first, this smokin' slot may not look very classic, with its bright yellow flames licking the base game grid, a closer look (but not too close!) will tell you that this five reel and three row game is truly all about tradition.
The symbols, although ignited in fire, are ones you'll instantly recognize such as 7s, bells, cherries, and bars – they've just got some extra flame-buoyance! The scatter symbol is also inside the inferno, but there are two instead of just one. If you land a few bonus symbols, you get to play a classic matching game by turning over a few tiles to see your prize.
Before you heat up your play, start by funding your account! Consider our Bitcoin casino methods for the fastest and easiest deposits!
777 DELUXE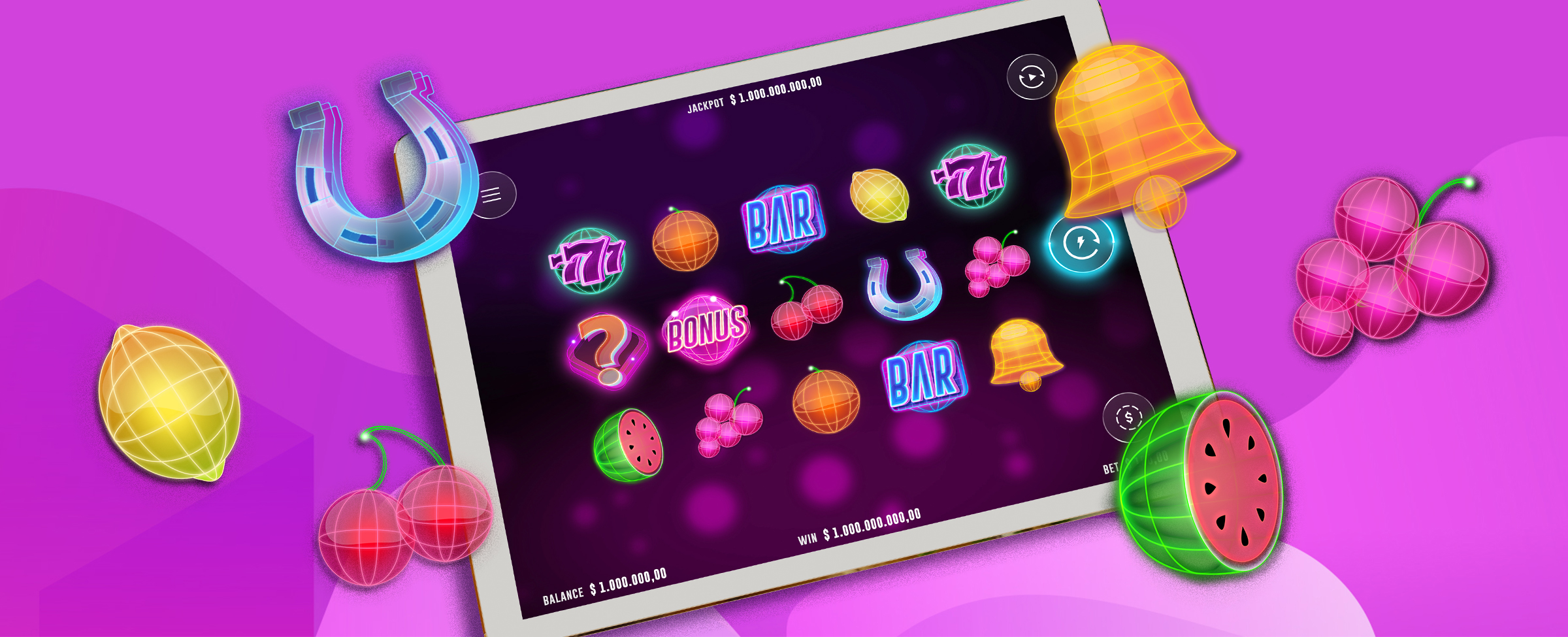 777 Deluxe is not only based on a truly classic theme of 7s, but it also happens to be one of the best ways to win a progressive jackpot at SlotsLV! This is because of two reasons: one: there are only two steps to cover; and two: there are seven additional jackpot size prizes to win.
What a deal!
It all starts out in the base game with five reels, three rows, and 10 paylines. You'll need to land three question mark symbols to enter the bonus round, which is when you get to see the 7s really shine.
The big bonus round strips everything else away, and it's all about you and the lucky 7s, three reels, and one payline. The gold 7s will award you the big progressive. But even without the gold, there are multiple more prizes to win for other types of 7s.
An effortless base game, and just a couple of steps to the jackpot. Clean. Simple. Classic!
FA FA FA
Fa Fa Fa is fun, fun, fun! And it's also a cultural experience – I bet you weren't expecting that huh?!
This classic slot comes in the theme of an old, beloved Chinese game. The lucky colors of red, green, blue and gold adorn these three reels, and you won't be weighed down by any heavy features or complicated symbols.
There is only one symbol to worry about in this game, which is the Chinese character for "Fa". It comes in different colors, each with its own value. There are three reels to spin and only one payline to land on. The sounds are simple, sweet and reminiscent of an old-timey arcade. Don't stress yourself out over landing the correct symbols to enter the bonus round – there is no such thing in this game!
It's just you, the Fa symbols, three reels, and one payline. It's a simple life!
If you're fond of playing games that celebrate Chinese culture, be sure to check out eight perfect slots for the Chinese New Year, too!
SURPRISING 7
7s are back, and it's not only 777 Deluxe that can claim an undying love for one of the luckiest casino symbols in classic online slots!
Surprising 7 won't surprise you with its characters, graphics, or features. Nope, this game doesn't have those kinds of secrets. In fact, each simple symbol does exactly what it says it should do.
The free spins symbols award free spins, the Wild symbols serve as Wilds, and the bonus symbols trigger a bonus round.
The surprise from this SlotsLV online slot comes in with the bonus round, though. When you land three of the bonus symbols, the already bare-bones game fades away, and a new, ultra-retro slot machine makes its modern day debut! This is your Bonus Game 7, and it's played over a hyper realistic, old-school slot machine where you click or tap to pull the lever. You get to play five rounds, and each win is multiplied by the total bet!
DIRTY MARTINI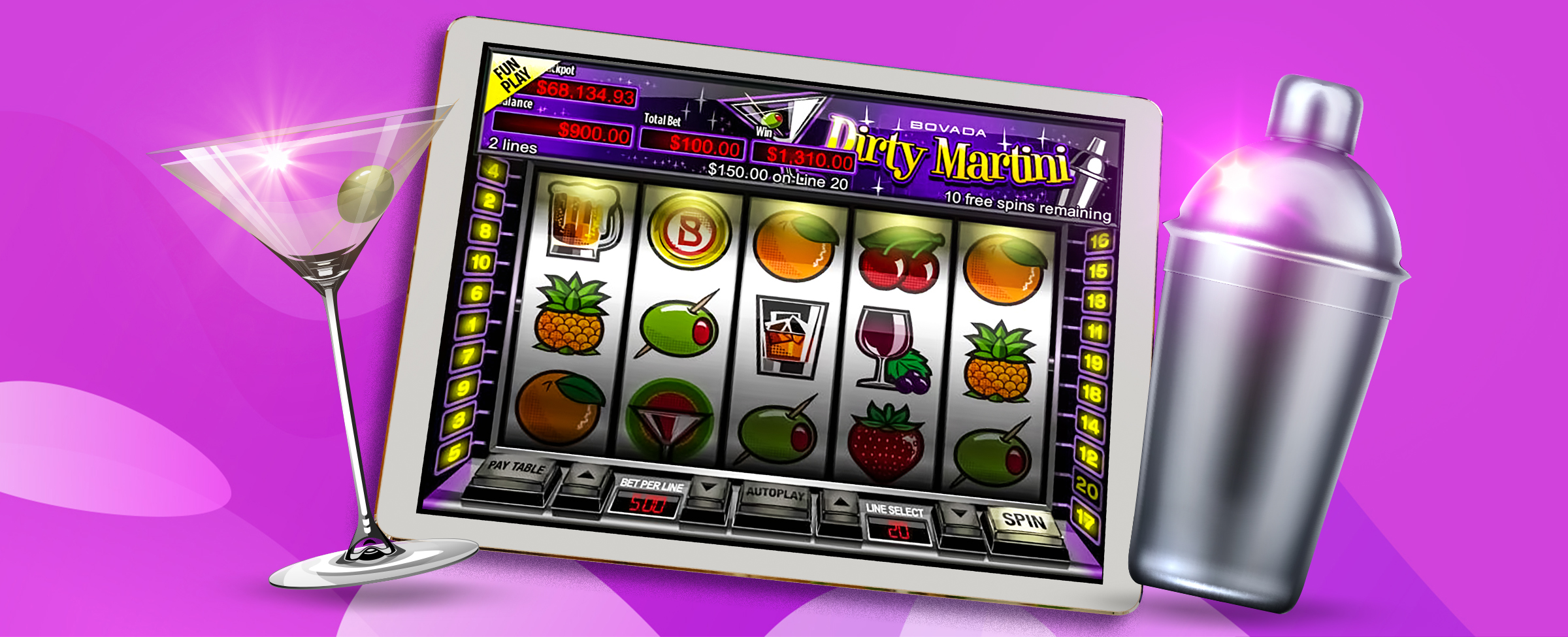 There's just one more game with a classic twist in our collection – and this one's served straight up!
Dirty Martini is not only classic in the game sense: it's also like slipping into your favorite cocktail dress or tuxedo and joining your pals and gals for a classy night on the town.
But you don't just have to sip on the classic martini, replete with a skewer of fresh olives. There's also a fruity glass of cabernet, a couple of glasses of fizzing bubbly, a frothy pint of lager, and a tumbler full of slick whiskey. To shake things up on this classic night out, you'll need to grab hold of the martini shaker, since that serves as your Wild.
An old-school gold coin is your scatter, which can award free spins with triple wins, proving once again that the classics still have what it takes to steal the show!
When it comes right down to it, playing slots is all about finding the right slot game for you. If it's the classic slots online you're into, then we've got you covered! These classic themed games are like slipping into stretchy slacks and a button down, or your favorite jeans and a sweater. They're classic and timeless, and they're the perfect thing to fall into when you want something easy and refined – all without sacrificing a single cent of modern-sized payout potential!
Share this list of classic theme slots with your friends and tell them about SlotsLV Casino! You could pocket a nice referral bonus too!
---
Did you know our classic slots like 777 Deluxe also are available to play as a Hot Drop Jackpot? Same retro look and feel but with hourly prizes – every day!