PLAY MATCH ME SCRAMBLE – A MEMORY CARD GAME ONLINE FOR FREE
The minute you step into the wonderful world of SlotsLV, all your pals are there to welcome you! Larry's waving you over to pull up a seat at his own Larry's Lucky Tavern. Gus is tossing you a pickaxe to help dig for treasure in Gold Rush Gus. And our friendly Golden Buffalo? They are nudging you to join their stampede in search of Hot Drop Jackpots.
We're sure you'd agree: this cast of characters are part of what makes the games so fun at our online casino.
So, join us as we celebrate these friendly and familiar faces with our free to play game: SlotsLV Match Me Scramble!
Our Match Me Scramble is a free memory card game. If you've never played memory card games before, it's simple. You get a few seconds to see the cards with our popular SlotsLV characters before they turn over.
Match me! – we can practically hear each character cheer, as you reveal a new card.
Then you do exactly that: match them up before you run out of guesses. If you can find all the matching cards correctly over three rounds, you win!
RULES OF MATCH ME SCRAMBLE – A MEMORY CARD GAME

Match Me Scramble is a game of memory!
Like we said, you'll have just a few seconds to view the cards before they flip over. Find the matching cards featuring your favorite characters from Lawless Ladies, Cyberpunk City and Animal Wilds (just to name a few). There's three rounds in this free mini game, each moving a bit more quickly than before. You have 5 guesses per round, so choose wisely!
HAVE FUN WITH SLOTSLV MATCH ME SCRAMBLE FOR FREE
Do you regularly play our SlotsLV online slots and feel like you're pretty much pals with some of our famous characters?
Or, perhaps you're new around here and just looking to take a break with some free games and have a little fun?
Either way, you'll want to try your luck at our free mini game! SlotsLV Match Me Scramble is super entertaining as you test your memory and challenge yourself! Go ahead and play as many times as you like, too. Each round offers up different characters and cards – truly a scramble! – so no game is ever exactly the same.
When you win, share it on Twitter and tag @SlotsLV! We love to see it!
MORE FREE GAMES AT SLOTSLV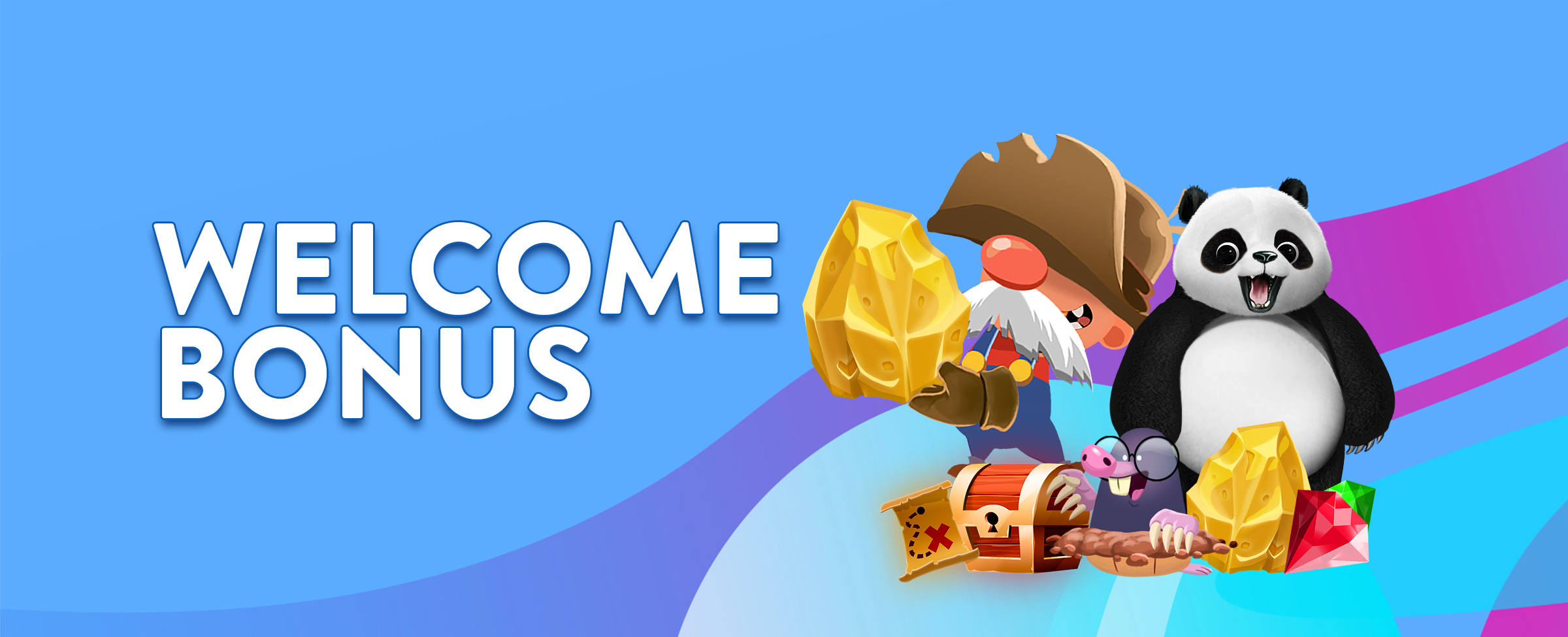 So, you've played our free-to-play casino-style game, Match Me Scramble, and are ready for your next adventure?
Head on over to SlotsLV Casino! We have hundreds of casino games, including online slots, table games, progressive jackpots and Hot Drop Jackpots to play for free in practice mode. Practice play is great for understanding how a casino game works, learning the rules and determining your strategies before you play for real money. Practicing for free is just one of the many tips for how to win at the casino with $20 or less.
PLAY CASINO GAMES FOR AS LITTLE AS $10 WITH A CRYPTO DEPOSIT
You can play at SlotsLV with as little as $10, because we're a best crypto casino. Our crypto transaction options, like Bitcoin (BTC) and Tether (USDT), offer the lowest deposit minimums, so you need very little money to play real money casino games. When you use crypto to deposit, you get tons of extra benefits too, such as bigger crypto bonuses.
If you're new to SlotsLV, our Welcome Bonus offers you a 200% match bonus on your first deposit. That means if you want to fund your fun with $10, you could get $20 in bonuses on your first deposit. (For full Welcome Bonus details, click here.)
For our current SlotsLV players, you can also scoop up a bonus when you share SlotsLV with friends! Let friends know about all our amazing casino games, and you could earn a casino referral bonus!
When your account is loaded and you've got your bonuses in tow, consider trying our SlotsLV Hot Drop Jackpots. These feature jackpots set to drop by a certain time. For example, the hourly jackpot must go off once per hour, and regularly reaches over $1K.
The amounts and time limits are visible inside the game, so if you see it's almost the end of the hour, you may want to bring your $10 to one of these Hot Drop games to see if you can turn a few bucks into an incredible jackpot!