Must-Play Slots For Any Long Weekend
Everyone loves a holiday long weekend for those extra hours that are aaallll yours. No alarms to wake you up, no traffic to battle, no tiring routine that keeps you dreaming of a log cabin in the mountains or a white, sandy beach whispering the soft sighs of the sea. Nothing but sweet, sweet relaxation.
The blessed three-day weekend could well mean some much-needed R&R; a chance to get active, or just an opportunity to sleep in for once! If your stars have aligned and the calendar is looking full only of possibility, your next holiday weekend will be your time to live it up.
And to celebrate this all-too-rare occasion, we've delivered the sorts of SlotsLV online slots that keep you coming right on back to your happy place.
These specially chosen slot games will have you running, chilling, dancing, and treating yourself to something VERY special. Whether the next long weekend is coming up tomorrow or in a few weeks, you've got an extra day of play coming up, and now's the time to prepare for some fun!
Luxe 555
You work hard. Like, really hard. Don't you think it's time you put yourself first, for once?
For the next three-day weekend, you're invited to get dressed up to the nines and make yourself comfortable in a plush classic slot. You are the elite guest of Luxe 555, and it wants you to treat yourself on any and every holiday weekend!
And treat yourself you will. Lavished with crowns and gold-lined symbols, you can personally decide the multiplier value for each of the five paylines.
If you land three scatters, you'll be directed to select your level of free spins up to 10, and the type of multiplier prize you'd like. Your holiday, your game, your say!
It's like having the high roller experience in Vegas, but without the bill for the flight or the hotel!
If you're really looking for a way to treat yourself, try this game through Bitcoins gambling. All you have to do is deposit with crypto to transfer USD into your account, and you can enjoy deposits and withdrawals that are as swift as your weekend is long!
Genesis Island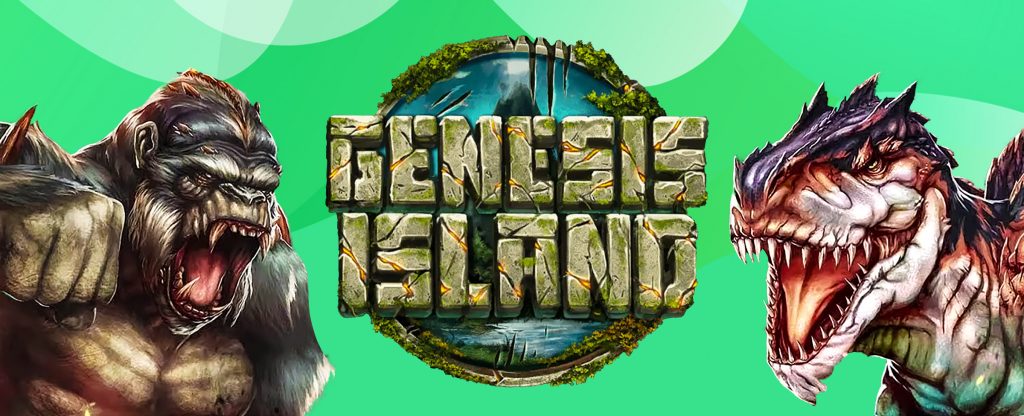 When your imagination takes full flight and soars along, only to be rudely interrupted by a blaring alarm clock, you really know it's time for a long weekend. Because that means an extra day to escape into a fantasy land. Totally uninterrupted.
Now, if you don't mind a little danger, there's a land you simply MUST explore. It has existed since the dawn of time, when Earth was all jungle and creatures larger than skyscrapers roamed free.
When you approach the leaf-covered entrance to Genesis Island, the ferocious gorillas and dinosaurs roar in the distance, preparing you for the online slots adventure to come. You can run away if you want, but these creatures and their features are bound to catch up.
At any point in the base game, reels can combine to create mega reels, which are two or three reels wide. And you won't be able to miss the high-paying symbols and Wilds that randomly transform into 2×2 and 3×3 Mega Symbols.
You never know what you'll find inside this prehistoric jungle, but exploring in search of a 3,200x your stake prize pot is definitely a great way to spend a 3-day weekend!
Raving Wildz
Maybe you've been hearing EDM music in your head ever since your last 3 day weekend holidays, and you can't shake or shimmy the itch to dance your troubles away.
If this sounds like you, it's time to slip into your sequined party outfit and head to the warehouse. You've got a pre-stamped ticket for the rave inside Raving Wildz!
Everyone is dancing their hearts out to the beat of a trance track, but you are the one they can't take their eyes off. In your short shorts, crop top and fur boots, you appear as a giant symbol that can cover an entire reel.
Wildz can appear at random and multiply your payline up to 81x, while multiple scatters send you off to a light show with up to 15 slots free spins. There, you feel the beat of the Wildz that stick and stack up, along with a "BIG UP +1x" feature that further increases your multipliers!
Golden Buffalo Hot Drop Jackpots
You may not have noticed it before, but just beyond your back door is a red-rock canyon and wide open sky. It may seem peaceful and still at first glance, but within this rocky terrain is a secret few have discovered.
If you're up for an adventure on your 3-day weekend, there's a beast with fur made of pure gold waiting inside Golden Buffalo Hot Drop Jackpots. He may not be easy to catch, but you have 6 reels and 4,096 paylines in which to do it.
As a Hot Drop Jackpots slot, this game has an hourly must-drop jackpot, as well as daily drop jackpots that are required to trigger every single 24 hours. That means this game is making new winners all the time, including every long weekend.
You can't be sure exactly when the beast will release them, but the legends are true: those jackpots will drop when the timer hits zero. You just have to be there to claim them!
World Cup Football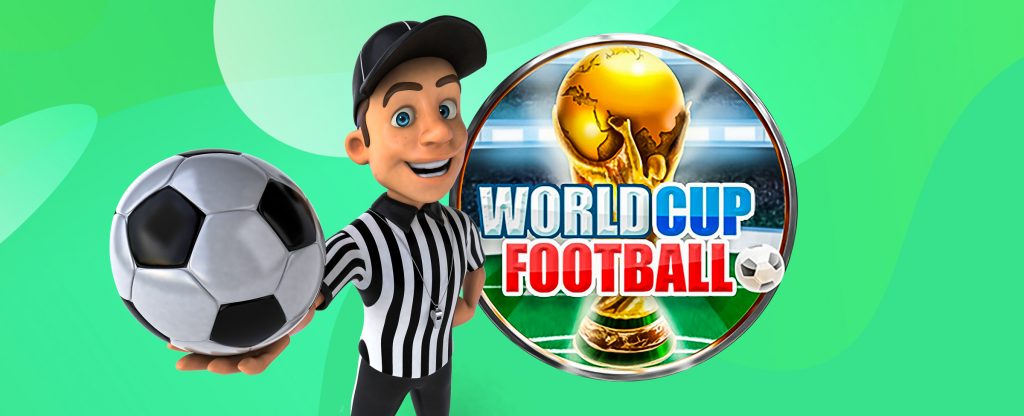 Many of us, especially those of us who rely on a screen for work, spend long stretches of time sitting down. What better opportunity than a long-overdue holiday weekend to wander outside and stretch those poor, underworked muscles! How about making a game of it?
As one of our best games for slots fans, World Cup Football puts you on the 5×4 soccer field with players like Messi and Ronaldo, and a crowd that goes ballistic after each play.
As you bolt past the defenders, watch out for the scatters. Three of them on the correct reels will pull a hat-trick and trigger 10 free spins, and the crowd will practically lose their minds. Be a team player, because your teammates appearing on the reels can also help you score respins with locked Wilds.
If you played super hard, you'll want to save one of those days for recovery, since all that prize winning is sure to leave you beat!
Chillin' Penguins
After a long few months without much of a break, you may have some ideas for taking advantage of the extra day, but in the end, you really just want to chill.
If that's the case, there's no better way to kick back and relax than with your crew of Chillin' Penguins. These chilled-out cuties know a thing or two about rejuvenation, and they've got an extra raft inside their pool with your name on it!
There is one catch, though: you'll have to endure some freezing temperatures to join the laid-back penguin fest. Your aim in this slot online is to freeze all the spaces in their pool – and, if you do, all of the winning lines add up and multiply by 10x.
As the penguins already know, chillin' on your long holiday weekend is always better enjoyed with friends. You can call a few up, and if they sign up and successfully deposit, you can get a bonus through our SlotsLV refer a friend program.
These online slots at SlotsLV Casino are the best way to spend your R&R time on that next three-day weekend holiday. It's easy: just whip out your mobile phone, and the spins are ready to go while you're basking in the great outdoors (on a white, sandy beach?) or blissfully relaxing at home.
And, with a bit of luck and some wins under your belt, you'll be all the happier when your next work day rolls around again. There's nothing more refreshing than ending a long weekend with a little more fun money to hold you over until the next one!