Big Winner Energy Was Strong Last Month
They're fierce, they're full of vigor, and these SlotsLV big winners are ready to take over the world with that Big Winner Energy from last month!
These big slots winners crossed the casino floor with heads held high, shoulders broad, each with a discerning look in their eye. They knew exactly what they were after, as they tracked down the key games that would send them rolling into November crushing it.
Big Winner Tony, who won a cool $11K on Golden Savanna Hot Drop Jackpots, tied the sentiment up in a bow when he so aptly said:
"The big win was exhilarating – I was so shocked! If I can do it, you can do it as well!"
That is some serious confidence, Tony, but if anyone has earned it, it's a Big Winner like you!
But there were others who joined Tony on center stage to celebrate. That's right, our latest big winners lit up the town with their shining Big Winner Energy in October, and you're about to see how their BWE can rub off on you right now.
Eric P. from WA won $71,000 on Mr. Vegas 2: Big Money Tower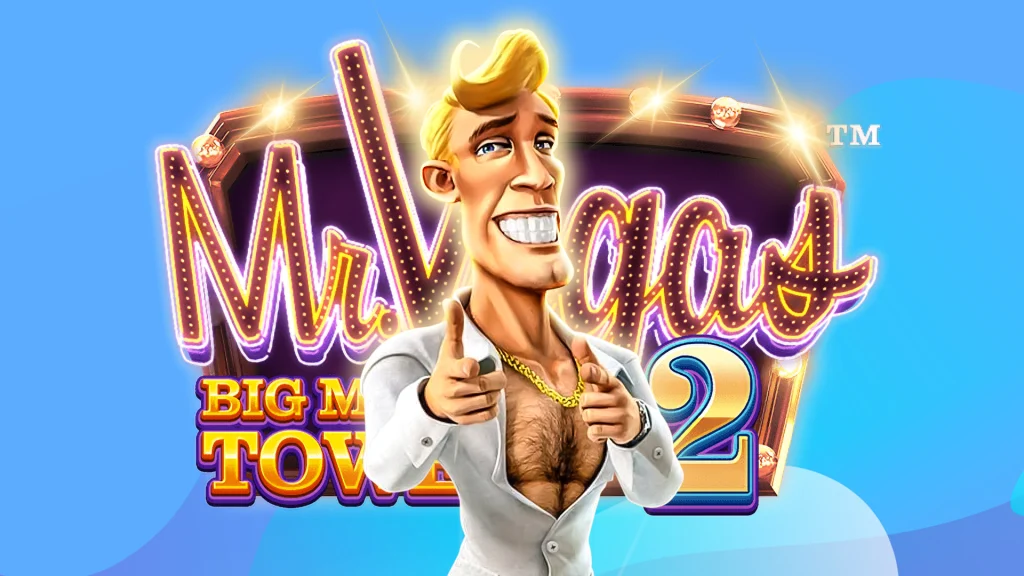 A major event took place in October in Las Vegas. An enigmatic superstar over whom casino patrons fawned, and for whom casinos rolled out the red carpet, revealed his true identity as Mr. Vegas, aka Eric P. from Washington.
BWE was strong with Eric when $71,000 came rushing out of the Mr. Vegas 2: Big Money Tower slot, causing the entire casino floor, from the blackjack table to the roulette wheel, to swoon.
The grand tower, like one of the many magnificent things Vegas is famous for, loomed imposingly over a bustling city as Mr. Money Eric P. climbed the tower step-by-step and win-by-win.
Hopping between reels 1, 3, and 5 with the Big Money Tower symbol, the prize-wielding structure shifts to either bronze, silver, or gold. You flip a coin to climb the glistening latter rung by rung, amidst the fawning murmur of an admiring crowd.
If you manage to reach the top with the Big Money Prize, perhaps you'll also receive a moniker to honor your achievement as the newest high-roller in Vegas, aside from the O.G. Eric, of course.
Using gaming crypto is a surefire way to help you get in this game faster. When you deposit with crypto, your deposit is cleared within minutes, and you view your balance in USD for ease too.
Christine L. from MN won $52,470 on Golden Buffalo
In the canyons of the west, nature's brushstroke etched a masterpiece of rugged red and orange chasms. Creatures of the landscape exhibit strength, harmony, and unity. Together with the ancient red rocks and the big win of Christine L. from Minnesota, a rare and primal BWE radiates from the crags and crevices, swirling like a vortex over all 4,096 ways to win.
The Golden Buffalo is drawn to such spirit in the slots game, and its golden fur glistens with anticipation for a player, just like you, to follow the signs and track it down.
Along the way, Wild symbols stack on reels 2, 3, 4, 5, and 6 in both the regular game and the round of free spins. When inside free spins, the Wilds drink the energy of the spins and multiply at either 2x, 3x, or 5x your bet. As the multipliers swell with life the more they accumulate, a total of 3,125x may send the energy of a big winner through the clear blue sky and beyond the universe as we know it, with Christine L. leading the way.
When you refer a friend to accompany you on a journey of jackpot discovery, we'll give you a bonus, and we'll give your friend a Welcome Bonus too.
Ryan W. from IN won $50,000 on American Jet Set Hot Drop Jackpots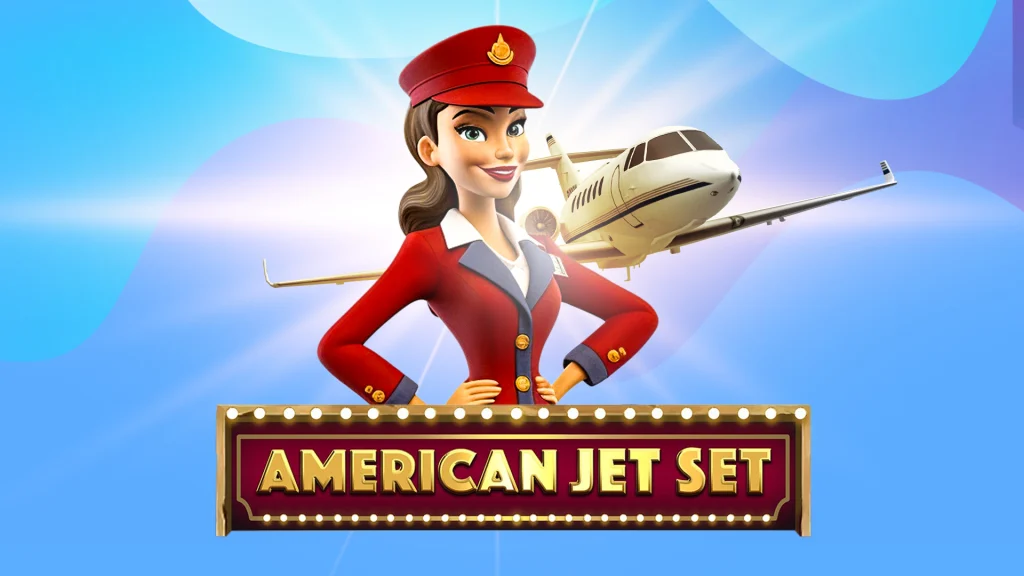 On one swanky night last month, the stars came out like diamonds in the sky and diamonds came out like stars on every neck, finger, and wrist. A host of A-listers and society's finest, led by Ryan W. from Indiana, hopped on private jets and flew to the biggest event of the year in American Jet Set Hot Drop Jackpots.
Champagne flowed freely in crystal champagne glasses as stories were passed around like trays of caviar. Ryan was the most charming of all dressed in a tailored tuxedo, flashing a Hollywood smile, just like the party's Wild.
From the three crown symbols leading to the Hot Drop Jackpots wheel, or the bonus and wheel symbols triggering a feature with up to 500x multipliers, the game is full of lavish potential. That's how Ryan was able to collect his $50K win and drive off in his red sports car!
Ryan was instantly immortalized as one of our finest SlotsLV big winners – and you have the chance to claim the title, too!
In the case of must drop jackpots, they crank out SlotsLV winners like clockwork. To win one yourself, you just have to be in the right game at the right time, and about ready to burst with Big Winner Energy when the jackpot drops.
Channel Your BWE For an Epic Win
Of course you want to join the ranks of the fortunate and the famed! But how do you give it the best possible shot?
Try these slots strategies to become one of our next glowing big winners with that enviable energy:
Check out the RTP. Anything from 96% or higher is a good choice.
Redeem casino bonuses. That can be from the referral bonus, the welcome bonus for newcomers, crypto bonuses, or more.
We have even more tips to boost your slots game winnings.
And don't forget, always check out the new games; they often have the most cutting-edge features. You never know, the new kid on the block might be the slot online that sends you soaring into jackpot-ville. Just ask Big Winner "KL" who won $26K on Beast Band:
"Try the new games because they are a lot of fun and you can win big!"
Excellent advice, KL!
BWE is all about living in the moment, embracing success, and keeping the momentum going. Each and every one of the online slots you see here is dishing out wins as we speak, and so are hundreds more at SlotsLV. Once that energy knows where to find you, one big win can set the sails for many more to follow, so hunker down with a game and feel those vibes!