BEST FREE ONLINE SLOTS ON MOBILE (AND HOW TO START PLAYING FOR FUN!)
SlotsLV has 100+ online slots to play for real money at any time, and those games are also available to play for free.
No entry fee required. No test to be passed. No membership application, no secret passphrases to commit to memory, and no need to have a guy on the inside who can usher you through the back entrance. Just waltz on in, make yourself right at home, and pick your slot.
When you open any online slot and select "Practice Play", a pre-loaded "fun balance" is ready to go, and you get to experience the game exactly like a player making paid spins for real money. Of course, your winnings won't be for real when they add up, but there are plenty of other benefits to playing free online slots, especially free online slots for mobile phones:
Experience the themes
Get to know the characters
Determine the slots volatility
Practice different betting strategies
Enjoy the thrills without the risk
Play them anywhere, any time on your phone
The best part is that there's no download app needed to enjoy these free slots on your phone. Just open up the game at SlotsLV Casino on your phone's browser and select "Practice Play" and you can enjoy the ride from anywhere, whenever you want.
Don't know where to start? We can help with that, too! We've compiled a list of our best free online slots for mobile phones to play for fun!
HOT DROP JACKPOTS
SlotsLV Hot Drop Jackpots are the newest and most exciting addition to our lineup, and they just happen to feature in some of the best free online slots! Several of our most popular games, so far, come with Hot Drop Jackpots, including A Night With Cleo, Golden Buffalo, and 777 Deluxe.
Each game is played with its regular theme, but now there are three jackpots to play for, and each must drop at different times:
Hourly: once every 60 minutes
Daily: once every 24 hours
Epic: progressive jackpot that can hit anytime!
You don't have to play with real money on your phone in order to experience the thrills, either. Hot Drop Jackpots can be played as free casino slots online, and you can be there for the countdown in the final seconds before the one hits! – with all of the fun, minus that real money fortune.
GOLD RUSH GUS AND THE CITY OF RICHES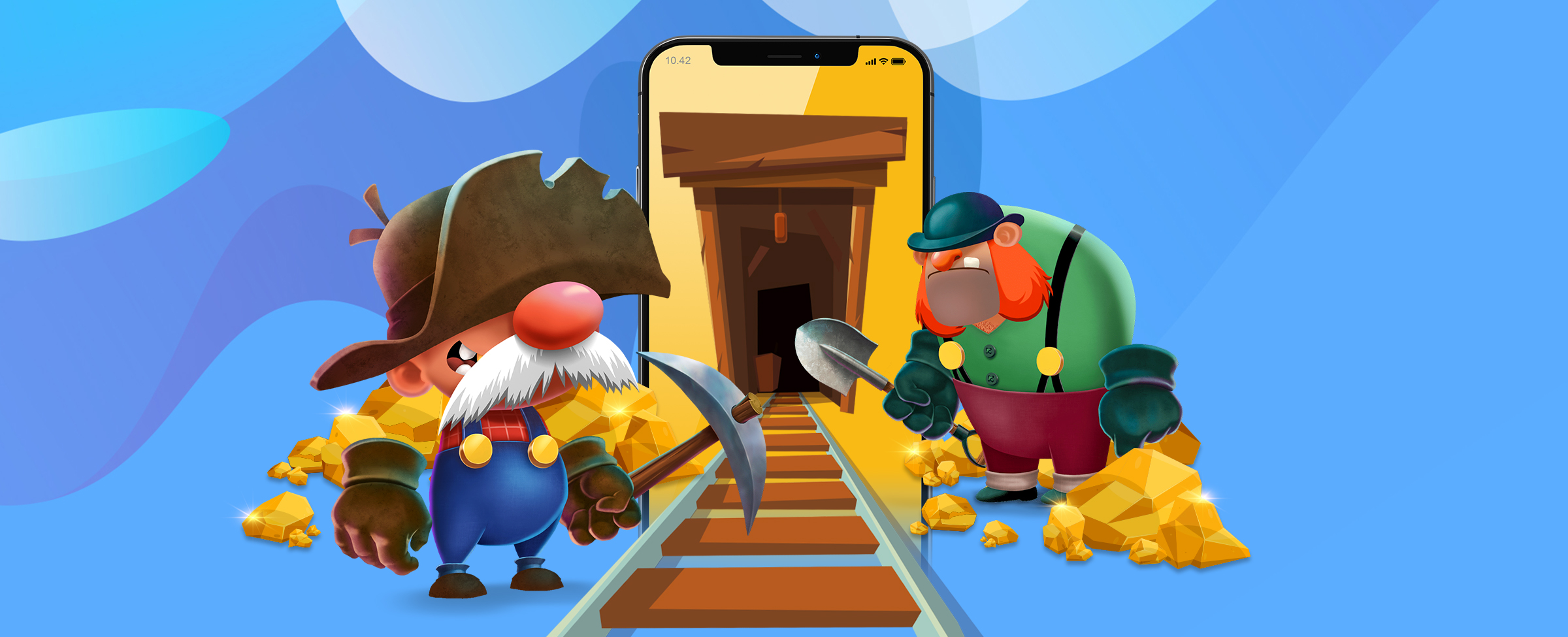 Our friend Gus has always been a star among stars at our online casino. Having a guy like Gus available whenever you want his company is a little like having a trusty, wiser friend in your pocket wherever you go. He's just that kind of fellow.
In Gus' most recent adventure in Gold Rush Gus and the City of Riches, your bushy-moustached and hardworking pal takes you to a South American jungle where an ancient civilization went to great lengths as they hid their precious treasures throughout the land.
There's no need to buy a plane ticket or digging supplies, since this trip is all free on your phone, of course!
When you're there with Gus, he'll guide you to all the special bonus games where you'll try your luck, and feel just like Indiana Jones as you dig for fun-money riches alongside your friend in that treasure-keeping jungle.
10 TIMES VEGAS
There's nothing like a good Vegas inspired slot to boost your mood while you're out and about. 10 Times Vegas has a classic theme, and a jazzed-up interface lined with the neon lights of the Strip. It's also a great game to spin in a dimly lit late-night restaurant while the kitchen prepares your order – it's the sort of atmosphere this mobile slot game is made for!
While Las Vegas tends to be a pricey trip, you won't have to worry about that one time, let alone ten; with this slot online, you'll experience the dazzling lights for free.
Classic symbols make up the 3×3 game and its three horizontal paylines, and multiplying Wilds can compound your winnings up to 100x, giving you one of the greatest zero-cost Vegas nights to remember.
BIG CASH WIN
When it comes to free online slots for mobile phones, Big Cash Win is definitely up there with the best… because it's only available on your phone!
When you open up the game through your mobile's browser to play for free, your phone is transformed into a retro, one-line slot machine complete with a bustling crowd of fellow casino-goers setting the soundtrack in the background – which really turns up that excitement dial!
Sevens, bars, and cherries add to the classic touch, and the Big Cash Win symbol does just as it promises… it blows up your phone with the biggest cash win in the game!
Then, if you love the gameplay as much as we know you will, you'll soon be playing for the real win. If you're a savvy player, you'll want to start out the game with Bitcoin gambling – it's the transaction method most used by our players because it's easier to deposit, has bigger bonuses, and payouts come super-fast.
MYSTIC ELEMENTS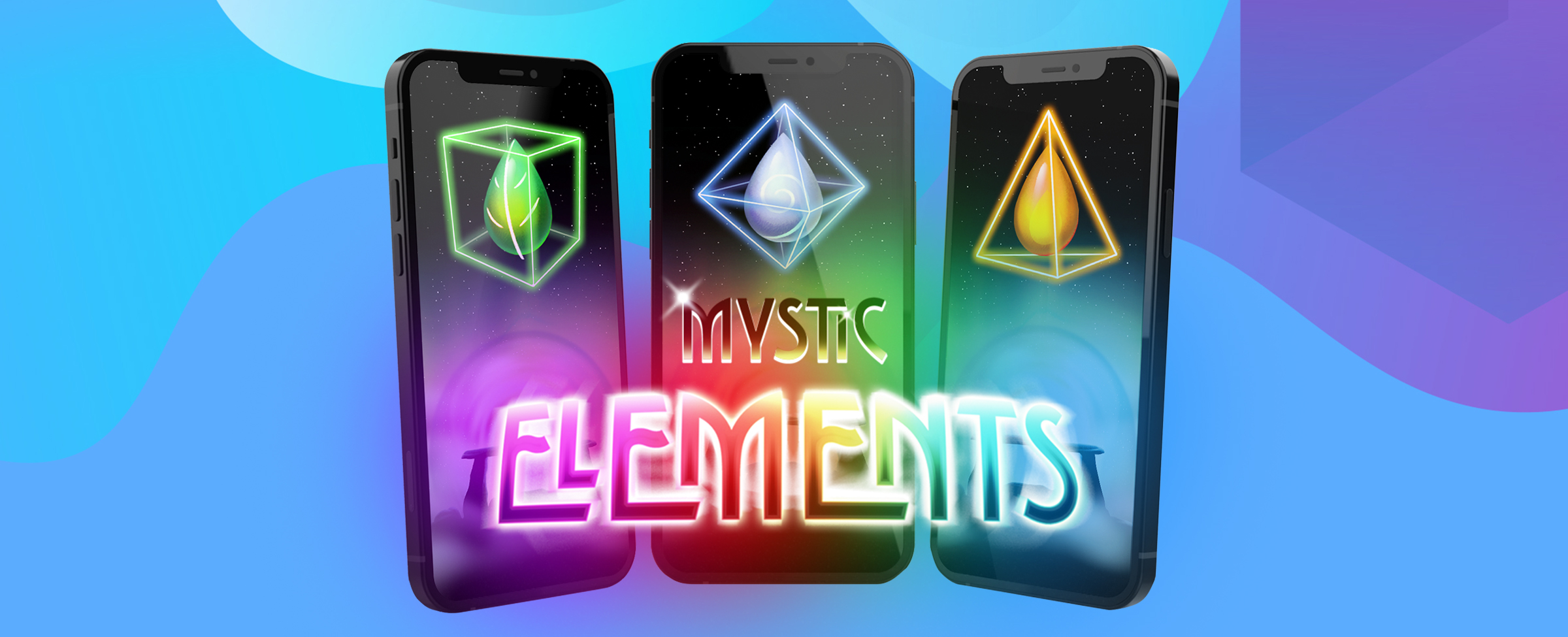 At any given moment, while you walk through the great outdoors with Mystic Elements on your mobile, the five elements of the universe are active all around you, preparing to burst forth and show you the light.
In fact, one of them could well be light itself. This naturally means that light is tasked with showing you the other four elements… which was a breeze for the first 13 billion years, until fire decided to cut in one day and totally blew it, leaving a freshly scorched earth that forced water to rush in and save the day.
As you float through the game on a ride that's free of charge, you pass through 5 reels and 3 rows, seeking to unlock the mysteries of the cosmos through the Mystery symbol.
If you manage to find it, you'll be whisked away to a mystical land in space where up to 150 free spins await you, and the light from every corner of the universe comes together as one when five light symbols appear at once.
LAWLESS LADIES
They're rough, they're tough, and they're looking to escape the sheriff's arrest warrant and steal some loot. As it turns out, these Lawless Ladies have also come to this Old Western town to recruit an extra sidekick. So: are you in, or what?
If you're keen to roll on the other side of the law, you don't need any slots funds to join this rough-and-tumble gang of gals.
What you will need once you've declared yourself an outlaw is a weapon – a broken bottle from the saloon should do it – and a few spare minutes on your phone to swipe your share of the goods. Pack those expanding Wilds and free spins into your saddle bag, and stay close to those ladies… you want to keep that shot at the biggest prize on a hair-trigger.
MYTHIC WOLF
It's a dark and eerie night, and the howl of the Mythic Wolf can be heard in the distance… beckoning you to emerge from your quarters and follow his sound towards your phone!
The legend of the wolf itself is ancient, and this mythical land has no gatekeeper collecting funds in order for curious adventurers to pursue the mysteries that carry on the creature's cries.
As you close in on the sound under a full moon in an ink-black sky, the wolf leaps through the reels with multipliers of 5x. If you find your way to the bonus round, the same wolf will grow bolder and multiply your winning balance by 10x.
FAIRY WINS
Three delightful fairies are flittering their wings in your pocket, which is the traditional fairy way of inviting you to enter their enchanted forest through your mobile to see their whimsical Fairy Wins – all without spending a dime, of course! You only have to tinker in order to ring the bell.
Not a single penny has left your pocket (those little sprites are keeping it nice and safe) as you follow the fairies through their charmed land, sipping on Wild potions and ultimately select one special fairy to whirl you through a round of free spins with multipliers.
Although you're surrounded by friendly faces, if you decide to switch to real play, you could invite some friends into the forest too, and SlotsLV could drop a referral bonus into your own earthly account.
Who says you have to spend money to have fun? You don't have to spend a single dime to enjoy these SlotsLV online slots for mobile phones. All the characters and all the themes are just as bright and engaging in Practice Play, so don't worry if you've left your wallet behind – just don't forget your mobile phone and you can play anywhere, at any time!