Choose Your Own Spring Slots Adventure!
Can you feel that? No, we're not referring to the cool spring breeze or the season's first rays of warm sunshine on your face. We're talking about the inspiration to be bold. To get outside and try something new.
Maybe with the new spring season, you'll want to explore fresh places. Maybe dive into the waves for something deeper, or test your grit with the darker side of adventure… if you dare.
No matter what adventure you're up for, we have a host of SlotsLV online slots for your journey. All you have to do is answer a few questions to get to the bottom of your truest desires right now. Then SlotsLV Casino will reveal the perfect spring slots experience for you at the end of the quiz.
Get ready to get started, because you're about to embark on the adventure of a springtime!
But first, a few questions.
---
Take advantage of the SlotsLV refer a friend bonus by inviting a pal to play along!
---
More About Your Results…
Space with Space Traders
Adventure slots are one of our most popular slot themes to play, but hardly anything could be as adventurous as catapulting through space with a crew of unfamiliar creatures. If the ship breaks down, aliens attack, or an unknown planet appears in the darkness that puts the crew in peril, you are the one with the sharpest wit and fastest thinking to get the crew out of danger.
The only online slot that's as brave and savvy as you is Space Traders. The base game is a mosaic of 9 reels over a 3×3 grid that's nearly as wondrous as the stars and planets zipping by. You're on a mission to collect space junk and help Queen Bea sell them, but you'll have to select the items on offer from the Bonus round to collect up to 88x your total bet.
Under the Sea with Atlantic Treasures
There's practically an entire planet of unknown slots adventures under the waves of the ocean. One, in particular, is waiting for a brave new explorer to discover it.
With your diving suit on and your flippers intact, an agile swimmer like yourself will have no problem meandering through the sea. Starfish, octopuses, and creatures that have yet to be discovered are gliding on all sides.
Inside Atlantic Treasures, you'll come face to face with the ruins of the long-lost kingdom. You'll discover brand-new treasures waiting to be explored, such as multiple sets of free spins with multipliers, and multiplying Wilds.
---
Do you enjoy jackpot slots? Try our SlotsLV Hot Drop Jackpots today! These jackpots must trigger every hour.
---
Wonderland with Clash of Queens
For someone like you, who happily keeps their head in the clouds, the Clash of Queens slot is the best spring slot to ignite your rich imagination. It's your playful nature, and that insatiable curiosity that only a world of magic could fulfill, that makes you the royal subject that Wonderland has been looking for.
Don't bother keeping your two feet on the ground! With one spin in this regal game, you're catapulted into the wonderland of 'Through the Looking Glass' by Lewis Carroll. The Red and White Queen battle it out in the bonus round for your loyalty. Then you're awarded a different set of prizes depending on who wins.
Futuristic Dystopia with Cyberpunk City
No one has to tell you that spring adventures aren't all rainbows and sunshine. You know how to spot a dangerous dystopia when you see it, even if others can't. The difference is, a brave soul like yourself goes running toward it.
There's pouring rain, oil-slicked roads, and half-human-half-machine cyborgs darting behind dark alleyways. It's grim, but a gutsy and no-nonsense adventurer like yourself will fit in just fine. If it's loot you want, well, there will be loot alright in the Cyberpunk City slot online. There are expanding Wilds, randomly assigned Wilds, and a random progressive jackpot that can trigger at any point in the game.
Share Your Results on Twitter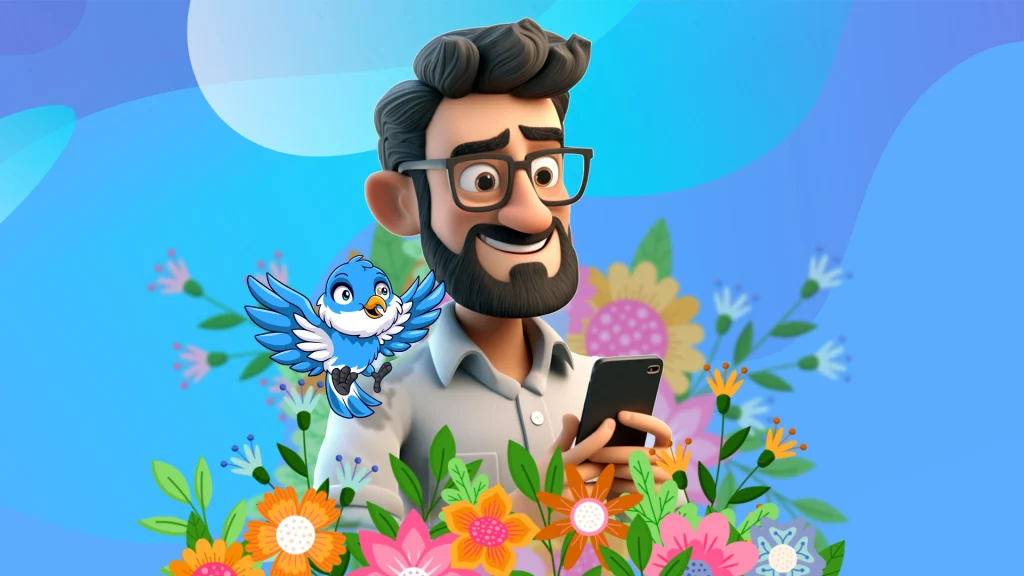 An adventure awaits you as the spring season comes to life. And everyone else is excited to see what you'll be up to!
Tell us on Twitter @SlotsLV which online slots adventure you'll be embarking on this spring. Will you be navigating the dark expanses of space? Swimming for treasure underwater? Exploring a land of your wackiest fantasies? Or fighting for survival in a world where it's every man for himself?
We want to hear from you and your next adventure!
And since we're the very best Bitcoin casino around, you can expect to experience all these spring online slots with fast deposits and withdrawals when you're using crypto. If you didn't already know: depositing is super easy!