Ahoy, You Can Be Captain of These Pirate Slots!
Ahoy, matey! Climb aboard this trusty vessel, the S.S. SlotsLV-o-Matic, as we set sail on an adventure for pirate slot games.
We'll move deep into the treacherous waters of pirate slots, where fortune awaits those who are brave enough to don the eye patch and spin the reels. We'll provide the map for each game, and you'll embark on a swashbuckling journey for the treasure chests full of free spins, Wilds, multipliers and more. The treasure is raging rampant with riches as far as the ayes can seas.
Get ready to plunder the merry shores! These SlotsLV pirate slots are ready to be discovered with the help of the reels. No spyglass needed.
Lucky Crew
When it comes to the best bunch of buccaneers a matey can have, well… you've found it right here with this Lucky Crew! Don't worry about the tough lookin' captain shouting orders; he's just keeping everything in shipshape as your highest-paying symbol. Two more pirates – Big Hugh and Billy Fun – and the captain's beloved parrot are all on board and sailing with you to the mysterious island in search of treasure.
The skull and bones marks your Wild, and it's actually a good sign in this slot, as it can randomly add a x2 or x3 multiplier to your loot. But, in what is officially your new go-to game, it's the compass scatter you'll really want follow closely. When it appears on reels 1, 3 and 5, it points you right in the direction of that buried treasure you've been in search of, and it's filled with random free spins and the potential for sticky Wilds.
There's always room on the ship for one more! Feel free to invite as many deckhands as you need. Whenever you refer a friend to deposit and play at SlotsLV, you get a bonus.
Vikings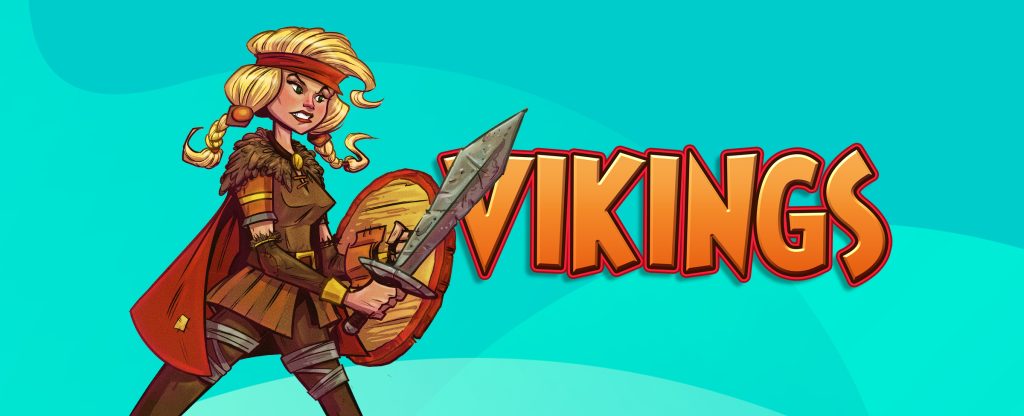 Hey, watch out! The Vikings are invading… RUN!! But wait a second, don't run away from the Vikings. Run toward them, because they're armed with prizes of up to 1,000x your bet!
In this ancient pirate slot, you join a pair of vicious Vikings and set sail on a raging sea amidst a fleet of allied ships. With 5 reels, 4 rows and 50 paylines, the entire crew on deck prepares for battle.
The brutish leader of the ship, with his double-horned Viking helmet and glorious red braided beard, hands you a bearded axe symbol and tells you to get ready for the fight. The Gjallarhorn sounds its thunderous premonition, and you charge into battle with the Locked Wild free spins where 10 free spins crash onto the deck with sticky Wilds.
Arrogant Pirates
To be among the Arrogant Pirates means to pillage and plunder for what is rightfully yours. You were born on this Earth to seek treasure, and only you (and your unruly crew) are tenacious enough to claim it. You're the best pirate the seas have ever known!
There's a map to guide you as well as a pirate flag to alert the villagers. They would shorely bow down to such a talented crew! Wild bombs are floating through the waves, and they have multipliers of 2x, 5x, and 10x. A skull and bones in a pirate hat is your scatter, and that's ol' Captain Rattlebones' remains, which can award 10 free spins with multipliers of 3x your bet.
When you're done pillaging the village, there's another set of slots features that could really use your superior treasure-hunting skills: Hot Drop Jackpots. These jolly jackpots drop every hour, every day or anytime.
Pirate's Pick
One thing they don't always tell you about pirate life is that you've got options. You don't have to stick to being a reel-spinnin' scallywag if you don't want to: you can be a treasure seeker and the owner of the riches, too!
In Pirate's Pick, you've got first dibs on one regular treasure chest scatter, one premium treasure chest scatter, your Wild hook, and one bonus shovel.
If the shovel feels good in your hands, tell the first mate to scurry on deck and help you with some diggin'. As long as the two of you can gather two additional shovels on reels 2, 3, and 4, you'll easily unearth the Pick Me feature. When you uncover three matching slots prizes under the tiles, you could win up to 20 free spins with multipliers.
Viking Treasures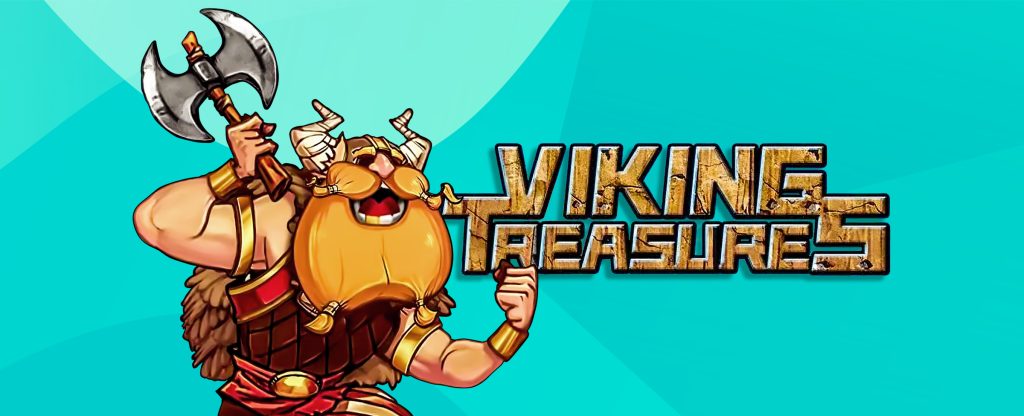 The Vikings are back, and this time they've got even more Viking Treasures to go around.
The leader of the crew means business as he watches over a ship of 5 reels and 4 rows. An octopus' long arms caress a chest full of gold, and a choir of sea-dwellers sings out amidst thunderous drums and trumpets.
You'll need a shield to brave the sea, and that will be your scatter. When you find three of them, the Locked Wild free spins feature sets into motion with 10 slots free spins where Wild treasure chests lock into place.
With the remaining symbols of a mug overflowing with ale, a Gjallarhorn and a Viking lady, you'll have more than enough to brave the wild seas and claim true Viking treasures.
Goldbeard
In the year 1685, an infamous pirate by the name of Goldbeard was known all throughout the lands of the Old World, from the rolling plains of Portugal to the might of the Ottoman Empire and around the ports of Spanish Main.
In his very own pirate-themed slot machine in the modern age, he comes barreling back to life as the most feared leader of the seven seas… and he's got a special-looking map. Wherever could it lead? You'll need just the right symbols to find out!
Two symbols of Goldbeard's face on both reels 1 and 5 will do the trick, and he's more than happy to present himself on the reels to help. When he does, he rewards you with up to 24 free spins, all with tripled wins. When Goldbeard really wants to help with the treasure, he'll present you with a progressive jackpot which is won at random at the conclusion of any game!
Since SlotsLV is a best crypto casino, you can start playing for treasure within a matter of minutes. Simply deposit with crypto, and your player balance will automatically convert into regular USD.
How are your sea legs holding up? Hang on to the railing before you step back on land, just in case you're a little wobbly. Anyone with one leg would be dizzy from all the pirate slots prizes you just won! But remember: you don't need any seafaring skills to win with these online slots at SlotsLV Casino. Just a big imagination and a bankroll ready for some bets.
Now get movin', ya gold-toothed scallywag – it's time to get all slot hands on deck!